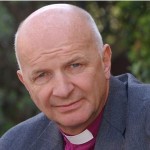 Bishop Mike Hill
We wish to express our deep condolences to the family of Drummer Lee Rigby.
We abhor this cold-blooded crime in the streets of Woolwich, and echo the words of the Archbishop of Canterbury, that "these acts have no place in Islam", just as they have no place in the Christian faith.
We stand with the Muslim people and with the words of the Islamic Society of Britain; "Justifying this killing in the name of [the Islamic faith or religion] is false and rejected by the Islamic Society of Britain, by the scripture, by those who commit to God, by civil society, and by truth."
Any consequent attacks on members of any faith, people or buildings have no foundation in religious faith or reason.