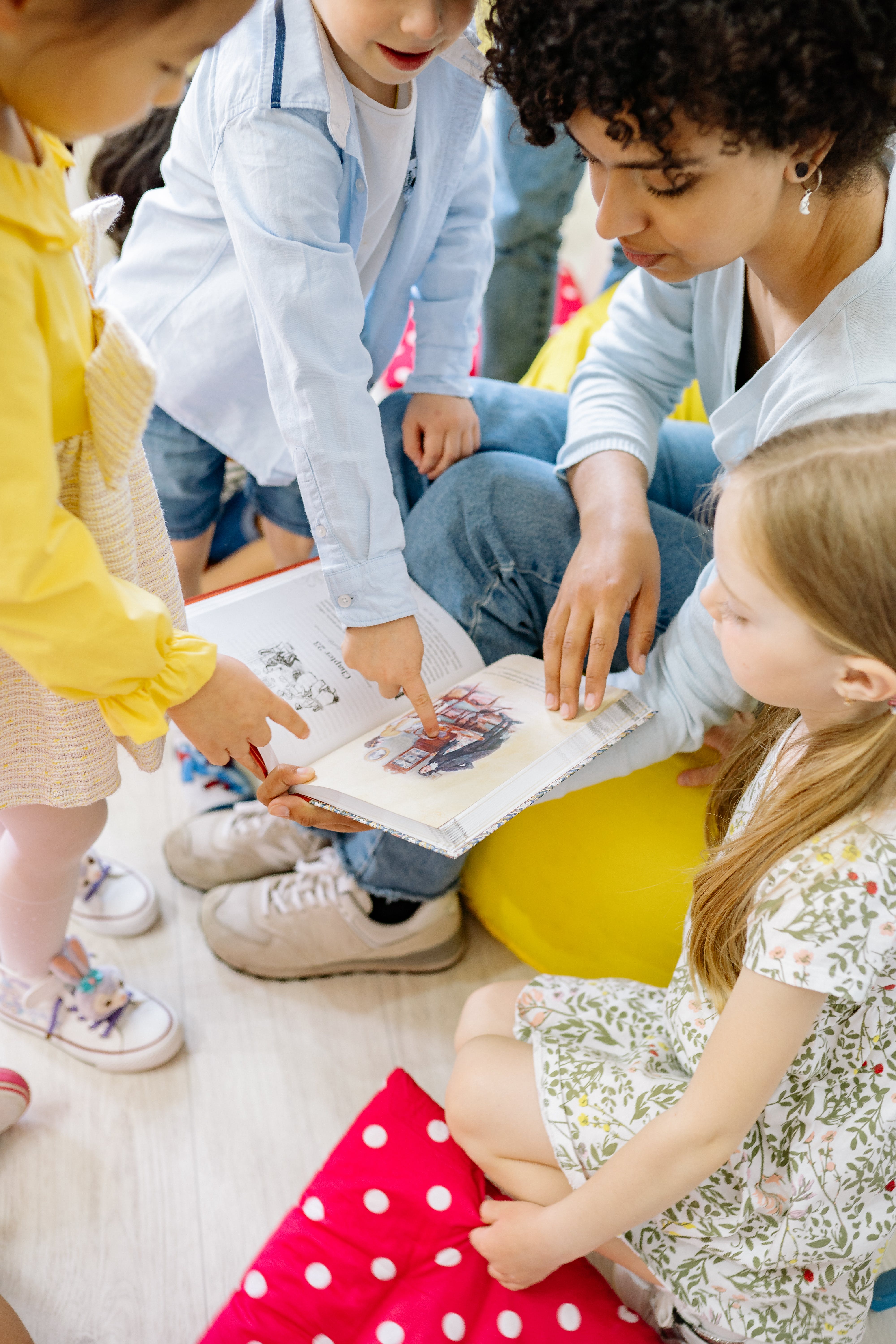 The 'Transforming Church. Together' (TC.T) vision of 'humanity reconciled, and creation restored' is focused through multiple workstreams, including plans to reach young people within the diocese. Through this, we've allocated specific funding for a pilot scheme of Growing Faith Chaplaincy within the Diocese.
Download the Expressions of Interest Form
Or
What is a Growing Faith Chaplain in this pilot?
Mike Haslam (Chaplaincy Development Advisor Bath and Wells Diocese) helps us understand chaplaincy in his wonderful grove booklet 'Growing and Reimagining Chaplaincy'. Christian Chaplaincy is missional, focused on going out from the church, building relationships, and sharing the love of God. Chaplains can be ordained or lay, working part-time or full-time, they can be paid or be volunteers. Chaplains are guests in the communities they serve, where chaplaincy is an offer, not an expectation.
A Growing Faith Chaplain in our context does this with children, families, and young people. This chaplaincy pilot is designed to be inclusive and adaptable to individual contexts. We are looking for creativity in the field of chaplaincy, emphasising the mission-oriented goals of 'meeting people where they are and living and sharing faith there'.
Why are we running a pilot?
The Church is a mixed ecology with many parts. Chaplaincy provides an opportunity to meet with some of the 95% of the population who are not in church.
The aim of the pilot is to trial different forms of Growing Faith Chaplaincy in the community, that are tailored to individual contexts, and avoid a one-size-fits-all approach. We encourage churches to customise chaplaincy for children, young people, and families, fostering context-specific opportunities to flourish. The expression of interest is the start of the process. The next stage being support from the Diocese to develop pilot Chaplaincies and the surrounding support needed for these roles.
We have seen through your feedback that there is a huge amount of activity and desire to do more with, and for children, young people, and families. We know that the need for funds to enable this is huge. Whilst funding has been allocated, we are conscious that it will not meet all the need expressed. However, as chaplaincy models develop, we plan to share inspirational stories and wisdom, facilitate connections, provide support, and connections to training resources. This is a process of learning together. As we bring together the learning of both the process and implementation of this pilot we will create shared wisdom, partnership, support, encouragement, and strategic thinking, which we hope will be of benefit to the whole Diocese. It is also important to note that this is an initial phase. There will be further opportunities for work together on Growing Faith Chaplaincy and further roles after the initial pilot.
We are committed to working together, fostering bravery and creativity as we engage in the Missio Dei (Mission of God), which reminds us that mission is primarily God's responsibility, not just the church's. Our work is a subset of God's larger mission in the world, driven by His love.
Opportunities for support
The Growing Faith approach is dedicated to support work with under-18s acknowledging the opportunities across connections between church, school, home, and communities. We are asking for Expressions of Interest in this approach and will be discerning pilot projects who will receive funding towards Growing Faith Chaplaincy that is tailored to your community. The request is to consider what Chaplaincy could look like in your area as we aim to reach children and young people showing them the love of God and ensuring onward opportunities, within the wider church ecology, for those who want to learn more.
Support is not just financial but will involve connecting and creating networks for support and training, strengthening church-school partnerships, supporting parishes, offering training opportunities, and helping churches with sustainability and funding. We don't expect your applications to look the same, and we are actively looking for creative, brave choices that explore new ways of growing faith.
Creating networks for support, training and encouragement
The Diocese is liaising with the Growth Faith Foundation to set up a local network linked to the national network of training and support.
The George Muller Charity already hosts a children's and young people's network for those working in Bristol and the surrounding area.
There are also other potential partnerships with organisations such as SWYM (South West Youth Ministry) and other networks to connect into.
To be connected, or kept up to date, with a network and networking opportunities, email under18s@bristoldiocese.org. Please use 'Networks' as the email subject line.
The Church and Schools Partnership Award
The connection between church and schools is a vital one. We encourage all churches to think about this partnership and how it could be strengthened (this is both for church school and non-church school settings). For more information, email under18s@bristoldiocese.org, with 'Church and Schools Partnership' in the subject.
Support for Parishes
It is important for Parishes to plan their next steps for Parish development and putting children and families at the centre of church life. Finding the capacity to think strategically is a challenge across all sectors on the front line and churches are not different. If you are interested in support with Parish development, email under18s@bristoldiocese.org and use 'Parish Development' as the subject.
Opportunities for training
Support with sustainability and funding
We are planning a bid writing workshop to help churches write funding applications to external bodies. If you would like to be part of this, email sarah.wattley@bristoldiocese.org.
Preparing to Write Your Expression of Interest
We believe certain elements will help in the process of establishing a Growing Faith Chaplain in your area. These include:
A commitment to placing children and families at the centre of church life, as evidenced through a vision statement, strategic plan, or current actions.
Existing relationships or opportunities that could be developed, such as connections with schools or community groups.
An estimate of the number of hours the role might require, considering sustainability and planning.
A plan for how the role might be sustained in the future.
Download the framework for the discernment matrix
If you are excited about Growing Faith but aren't at the stage to confirm the above, email sarah.wattley@bristoldiocese.org
Complete your Expression of Interest using the online form here or download the PDF version and send it to Sarah on the email above. Please read the whole form before you start to fill it in and please don't hesitate to get in contact with Sarah if you need further clarification.