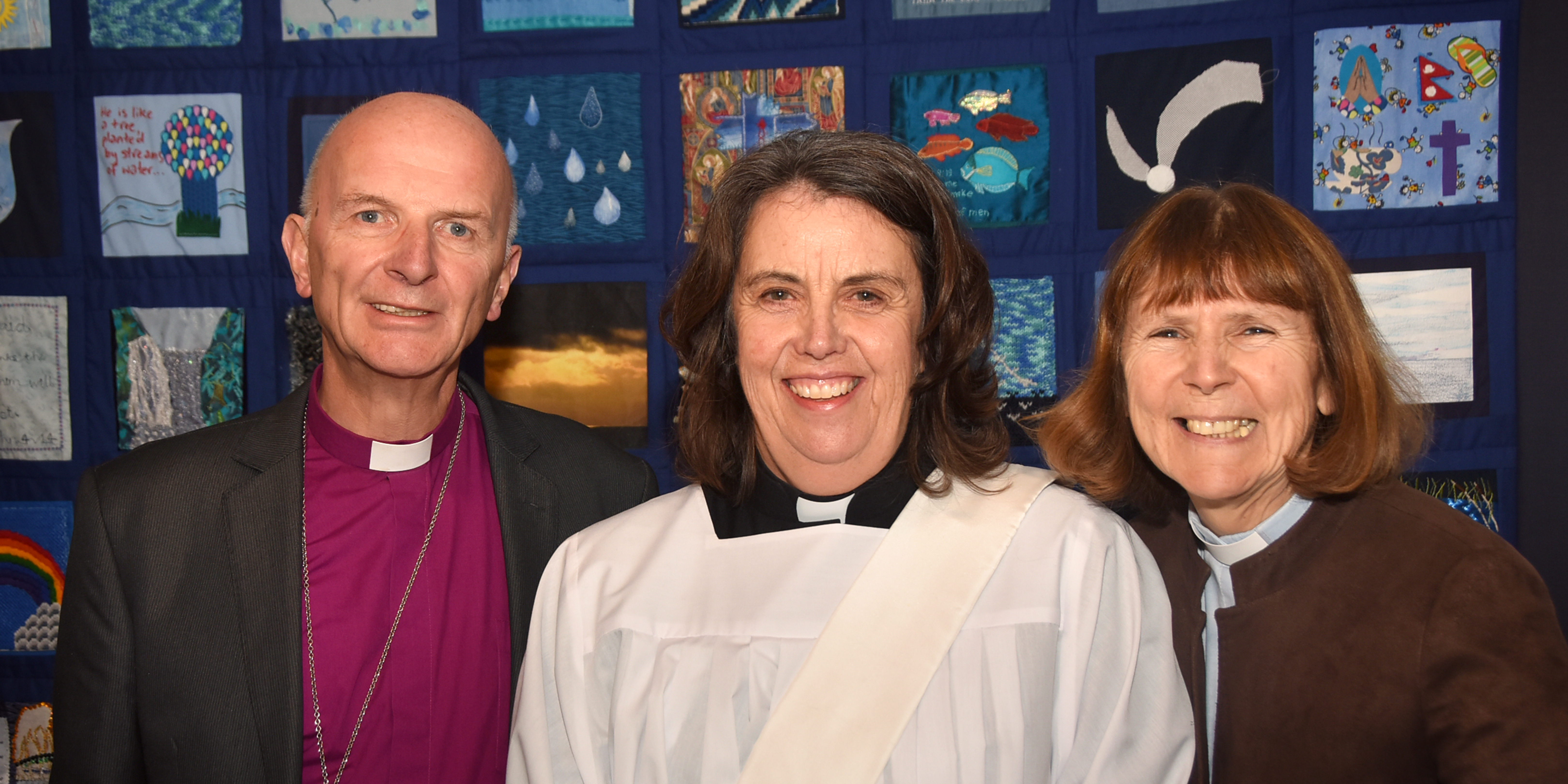 Jill Garfitt and Richard Pendlebury were both ordained as OLM at Christ Church Clifton by Bishop Mike.
Here they give their own stories of their roads to ordination.
Jill's story
Jesus gives us an invitation to COME and follow him. It is an invitation to a life of adventure, walking into unknown and unfamiliar places and with a willingness and obedience to continually respond to Jesus' invitations to the next part of the journey.
Family and friends have always known that I am happy to explore new paths and new opportunities, especially where there are opportunities to develop and grow people, leaders and organisations. This has taken me from leadership in the education and corporate sectors to working globally for those who are persecuted for following Jesus. Working alongside our persecuted brothers and sisters increases my heart for the gospel message to be lived out and proclaimed in the places that God places us.
When God invited me to be ordained, set apart as a priest for His people, in and beyond Christ Church, it was a surprise. Yet I should not have been surprised because over the years I have loved developing the spiritual hearts and minds of people across the world through discipleship, teaching and prayer So the surprise turned to a complete willingness and joy to say yes to His invitation knowing that He has prepared me through all the people, church life, work experiences and my own spiritual growth that He has given me so far. As with all adventures, I go with confidence that the Lord has gone ahead of me and he is walking beside me because I need Him to encourage and strengthen in the situations I will encounter on the journey.
Richard's story
In 1984 my wife Laura and I became Christians, me through Mission England and Laura through a Christian Basics group at Christ Church Clifton. Since this time we have been endeavouring to serve Jesus Christ as a couple with our differing but complimentary gifts.
With the support of Laura, some wonderful loyal friends and family I have been working to a mission based on Jesus words in Luke 4 to bring good news to the poor. This has been expressed in the many projects I have been involved in, and over the last 10 years, as a Licensed Lay Minister at St Matthews Church.
Since becoming a Christian I have often considered ordained ministry and now some 32 years later that calling has been realised. Each and every day I am deeply grateful to God for the transformation he has brought about in my life. It is with excitement that I continue to seek God's guidance as I serve Jesus Christ in this new chapter in my life as an ordained minister.