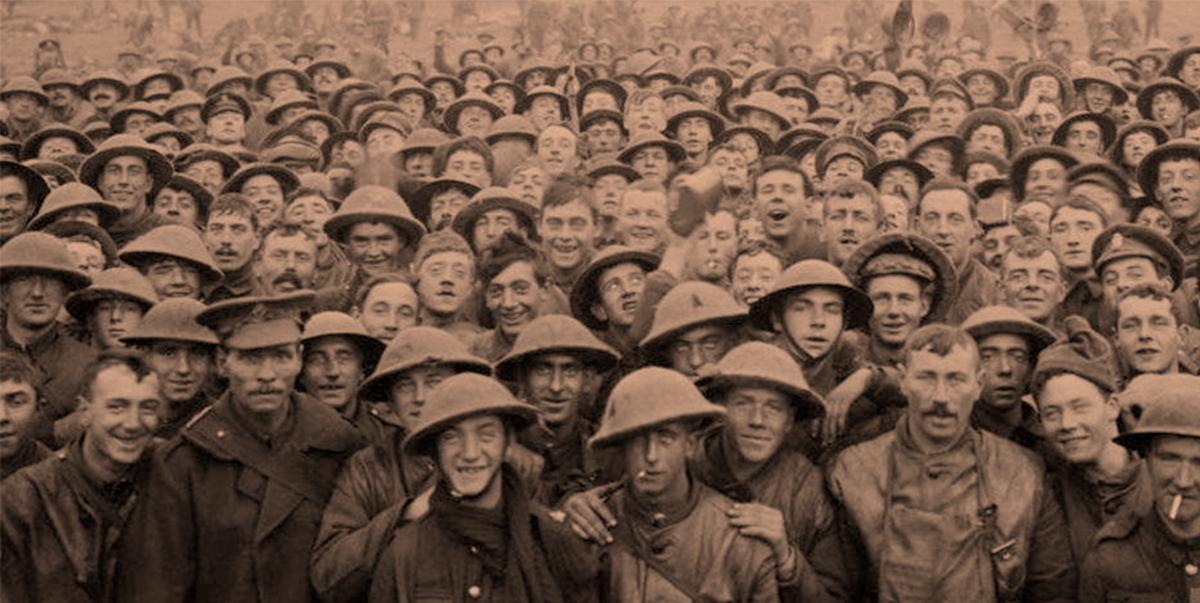 The Church of England has launched new worship and prayer resources to mark the centenary of the end of the First World War.
On Monday 11 November 1918, the treaty known as the Armistice of Compigne came into effect, ending hostilities between the Allies and their last opponent, Germany. The agreement ended four years of conflict which had mobilised 70 million military personnel worldwide, at a cost of more than 18 million lives and over 20 million casualties.
One hundred years later, civic remembrance services in the UKs churches and cathedrals will take on additional significance. A variety of ideas for worship, prayer, and remembrance have been available to help communities to remember those who were lost, and to pray for peace.
These resources include a prayer for families to say while visiting a war grave or memorial (below) in addition to other prayers; an Act of Commitment to work together for peace, a Vigil Service to mark the centenary, and a monologue interspersed with suggested words and music, entitled Steps towards Reconciliation.
The Bishop at Lambeth, Tim Thornton, the Bishop to the Armed Forces, said: There are, of course, very few people now left to tell first hand stories of the First World War. As we commemorate its centenary, remembering those who gave their lives, it is important therefore also to pause and commemorate those who have lived with the memory of war, and the manifold challenges that brings.
These resources offer an excellent way for churches, groups, families and individuals to connect with a generation whose lives were inexorably altered by desperate conflict.
The season of remembrance each year sees churches and cathedrals come to the fore as communities bring to mind those lost and affected in any way in conflicts, give thanks for the sacrifices of our armed forces, and pray for peace.
By connecting with ancestors or those locally who served in the First World War, our prayer in their names is above all for a peace which is lasting."
The resources, put together by members of the Liturgical Commission, are available on the Church of England's website.
A copy of the prayer and worship materials can be downloaded here.