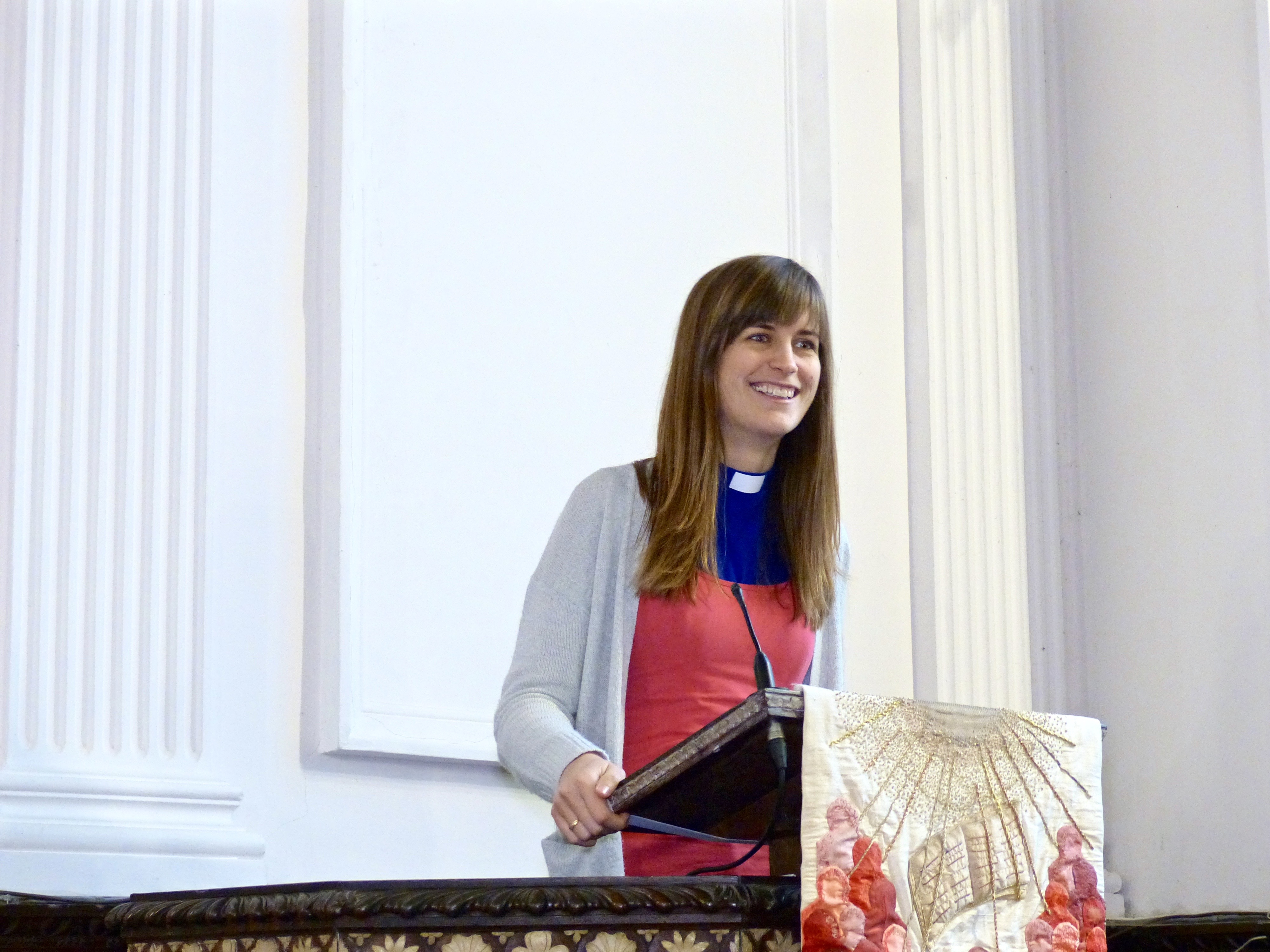 Who are you, where are you and what do you do?
Hi! Im Lucy, I am currently the curate at Redland Parish Church in Bristol.Being a curate means lots of different things primarily, I am training to be a vicar, but that happens in lots of different ways.Im involved in preaching, leading and coordinating services, pastoral care, line-management, running a homegroup, developing the strategy of the church as well as being a part-time chaplain at the University of Bristol.
How did you experience God's call?
I spent five years working as a secondary school teacher in Bristol.During this time I began to feel increasingly unsettled in my role and started to wonder whether there was something else I was being called to do.I had never considered ordination at all and it wasnt until a family member suggested that God might be calling me to serve in this way that things began to click into place.After months of prayer, study and reflection I started to feel strongly that this was the thing that made sense, and although I felt completely inadequate and out of my depth, God was asking me to be obedient in taking steps in this new direction.
What do you most love about your role?
I love the diversity of what I do!In any one day I might go from leading a school assembly, to talking with a student facing a difficult challenge, to planning a sermon, attending a prayer meeting and dreaming of new ways in which the church might reach out to our local community.There are lots of things about being a curate I wouldnt have expected to be doing, but thats part of the excitement of it all, no two days ever look the same!
What advice would you give to those at the early stages of exploring their call?
I think its really important to know what you are letting yourself in for.Talk to lots of people who are called to different aspects of church ministry some of these people you will find inspiring, some will be challenging, other people you will identify strongly with and feel that if they can do it, so can I.Its a good idea to test that sense of calling I remember feeling totally overwhelmed by the idea of preaching, but knowing this is what vicars have to do, I gave it a go and have come to love it. Its also hugely important to keep praying because once you feel a sense of calling, you will need to rely on God more than ever, and you will need God's strength for the journey ahead!