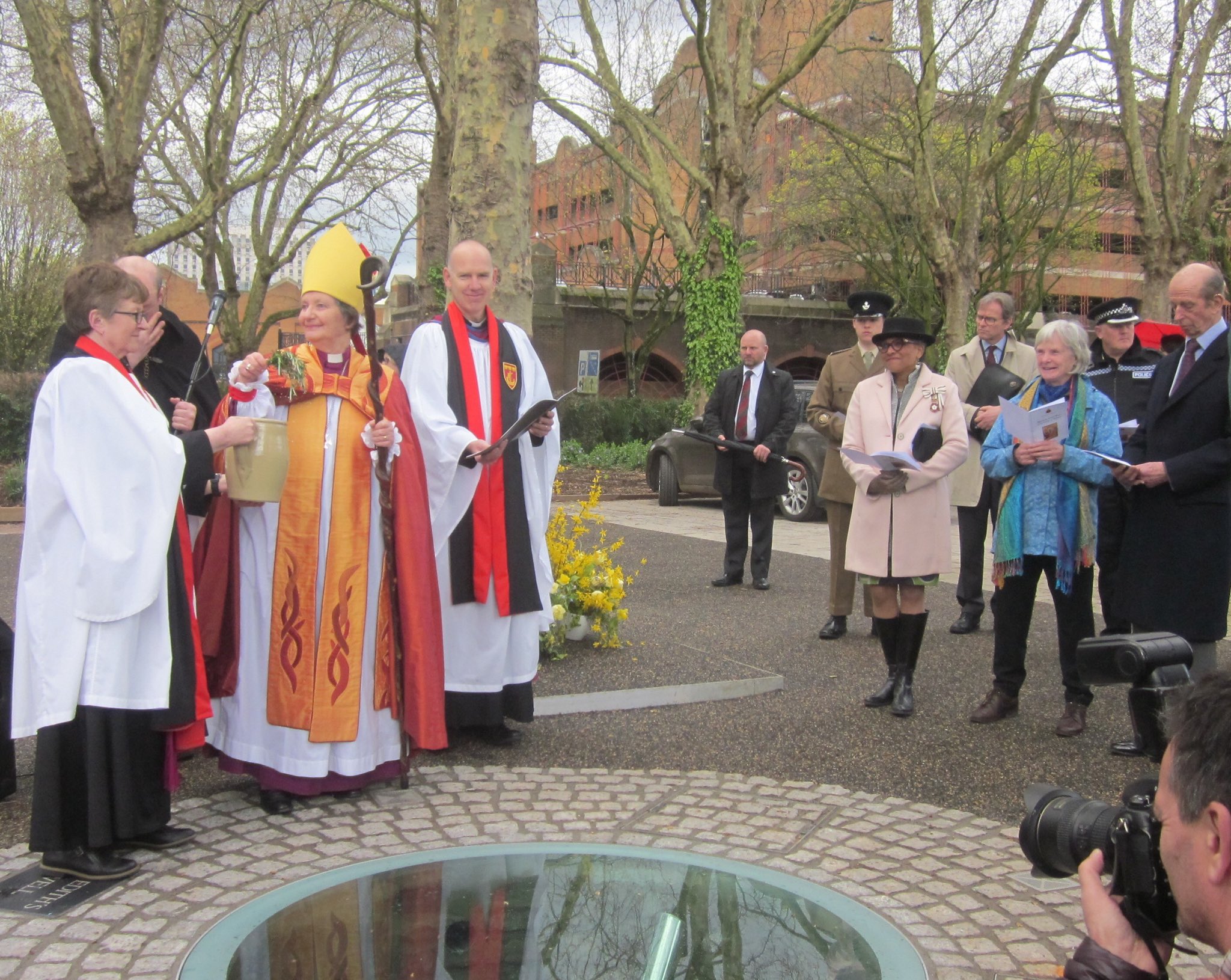 An ancient well dating back to the 10th century has been blessed by the Bishop of Bristol.
Rt Revd Vivienne Faull conducted the ceremony at St Edith's Well in Castle Park. The well is believed to be the first safe source of drinking water in the city.
The blessing was attended by the Duke of Kent and the Lord-Lieutenant of Bristol, Peaches Golding. It was followed by the opening of a war memorial and garden in the park by the Duke, honouring Sikh soldiers connected to Bristol.
Following its closure in 1887 due to contamination, the Anglo-Saxon well has now been restored with a glass cover.
Bishop Viv said the ceremony highlighted to her the need for more to be done to ensure that clean drinking water was available to every community across the planet.
She said: "As I blessed this well, it was a good opportunity to remember all those in the world who still have no access to clean water.
According to figures from Unicef, 60% of people in the world lack safely managed sanitation. It is the cause of 800 deaths of children every day.
As climate change continues to affect our world, we must do all we can to support agencies seeking to provide every community with access to a clean water supply.