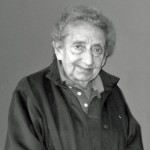 Brian Pelly paystribute to Margaret Greening, licensed lay minister in the Bybrook Benefice, who died in March.
Margaret (Mags) Greening
22nd July 1933 - 5 March 2015
Born in the Putney Heath area of London in 1933 to Pamela and Philip Pelly, Magswas one of six children. Brian remembers how, even as a small girl she was always protective of him.
On one occasion, when the family had to make for the underground bunker during an air raid, Brian was dropped on the lawn amongst other paraphernalia that his parents were carrying and went unnoticed. With the bombs exploding all around Margaret noticed and set off to go out alone and get him, she was definitely too young to do this! So their Father went instead.
This shaped her as a person who showed concern and love implicitly in her actions. She still has vivid memories of that time and was able to give a lengthy account of those days to Craig recently when he did a piece of university work.
After the war, the whole family moved to Grittleton in 1949, the move prompted by her Mothers longing to have a small holding. They bought the Old Rectory with some land and Mags started the farm. Her love of animals was born. She was a warm and generous young woman who loved country life, her animals included horses, pigs, ducks, geese, chickens and the odd lamb. She rode with the Beaufort Hunt and loved a social life with Young Farmers. Her mother longed for Jersey cows and for Mags this was her next venture, starting with one cow for milk, cream and butter the herd grew to 30 cows which she milked daily by hand. Like the Chihuahuas, she showed the cows and won many rosettes.
In 1959, Mags and Maurice managed to buy Ladyfield in Acton Turville where they started a haulage business and a family of four children. During this time she also started her collection of Chihuahuas who were to be the pivot of her life. She was to travel all over the country and the world judging and showing her Chihuahuas, winning many prizes, breeding Champions and writing a book. It seems somewhat fitting that she died during Crufts week, maybe as she couldnt make it in person she decided she was still going to have a front seat.
Fond memories of their childhood include all four children being squeezed into the back of the family car, a small white mini countryman, not much bigger than a mini, for our Sunday afternoon trips to Sugarloaf Mountain in Wales or Severn beach, this was always after one of their Mum's Sunday lunches of roast beef and Yorkshire pudding, special times as a family with their parents.
As the children grew more independent in the early 1980s, she filled the gap left with marathon running. She could often be seen pounding the lanes around Acton Turville and she completed marathons in London and New York. An amazing achievement.
Even though her children were growing into young adults they all, apart from Emmie, continued to live at home. The family home at Ladyfield will always be remembered for its open door policy, everyone was always welcome. It was often the last port of call for the boys and their friends in the wee small hours of the morning.
Eventually her children finally left home and began to have families of their own, 12 grandchildren in total with an age range from 6 years to25 yers. She was a proud grandmother, she was so very proud of each and everyone, she loved to attend school productions and certificate presentations with great pride.
In 1998 Mags became a lay reader following in her fathers footsteps, with the Bybrook Team Ministry, a much loved member of the team making several dear friends. Unable to help out so much recently with services, she helped out at the ARK in Yatton Keynell, enjoying one Saturday a month with the children and their church projects.
Over the past two years Mags had gradually become more and more frail breaking her hip 14 months ago. This is when she began to lose her independence, giving up her dogs and no longer being able to drive was a huge sadness to her. Her kind friends would collect her and take her out. Her mind continued to be extremely sharp; her most recent achievement was learning how to use an ipad, kindly given to her by her brother Brian, and keeping her in touch with the outside world especially in the form of email.
Magswas a good, kind, loving an intelligent person who will be very sadly missed by us all.
We will always cherish our memories of our Mags; Margaret was a wonderful person.