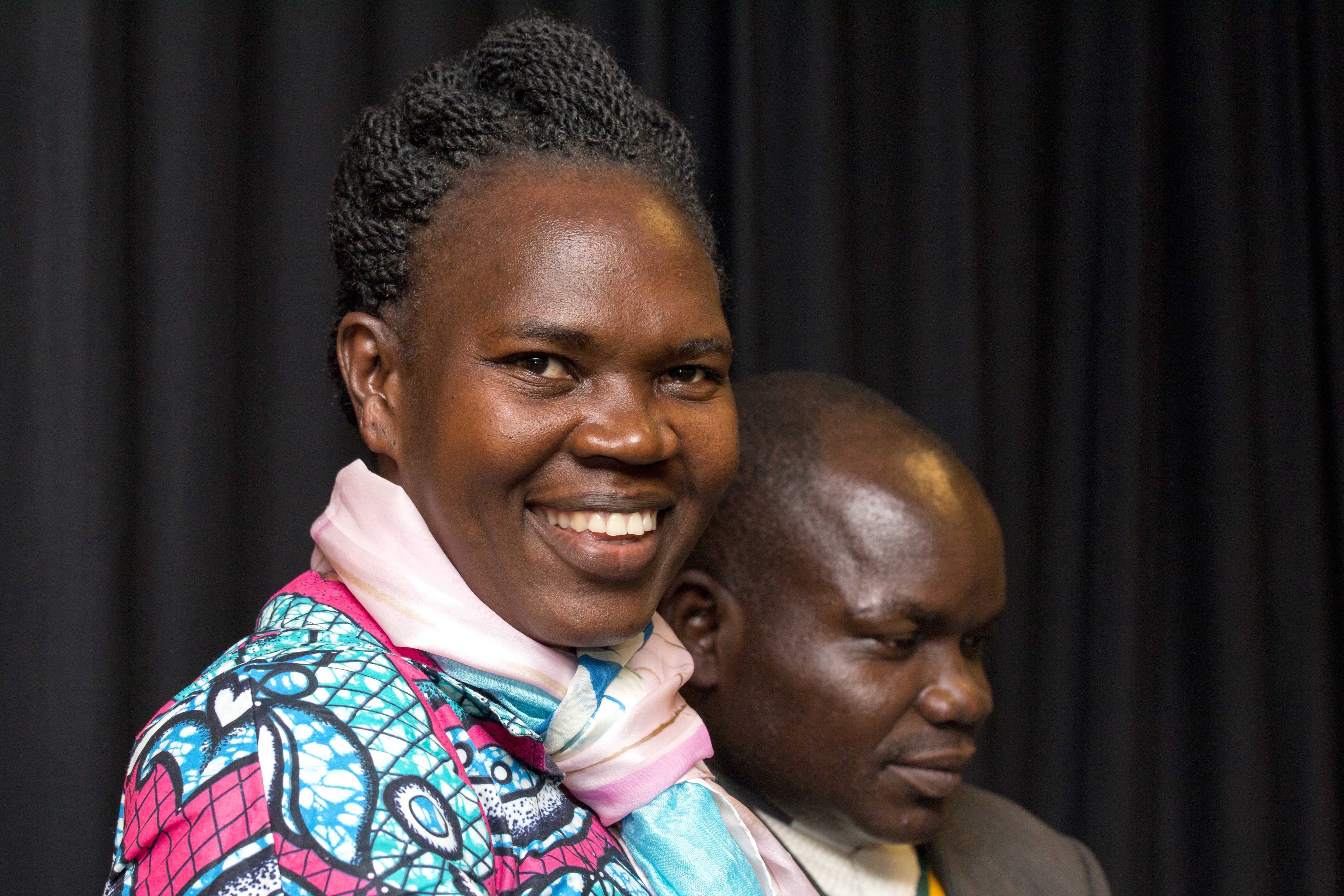 Rev Jennifer Luwum from Kitgum with the Rev Charles Okello from Northern Uganda in the background[/caption]
Bristol West Deanery hosted seven visitors from their three link dioceses in Uganda in October, 2016. The aim of the visit was to continue to strengthen their partnerships with the Dioceses of Kitgum, Nebbi and Northern Uganda.
Each of our visitors was assigned to a different parish for a week of immersion in the life of the local church. Staying in someone's home they were able to gain an insight in the routines and joys of parish life. It was heartening to see how many parishes were touched through the visit: St Marys, Stoke Bishop; Christ Church, Clifton; Henleaze; Almondsbury; Olveston; Alveston; Abbots Leigh; Westbury on Trym; All Saints, Clifton and Sea Mills.
Thanks be to God for the miracle of provision. Rev Jane Todera and Rev Godfrey Loum missed their flight due to a misunderstanding over tickets. After the first feelings of despair, a combination of prayer, Facebook and generosity meant that we were able to get them on another flight only 24 hours later.
In addition to the parish experiences the whole team was able to visit amongst others, Foodbanks, the Children's Hospital, Bristol Cathedral and the Diocesan Office.
Rev Jennifer Luwum from Kitgum Diocese was excited to be able to visit Westminster Abbey where her grandfather, Archbishop Janani Luwum's courage is recognised by a sculpture in his honour.
That is one selfie that will be enjoyed in Kitgum!
Reflecting back on the visit Alison Rowe was delighted that new relationships were begun and old friendships renewed. Links have been established with three primary schools and a Secondary school. More parishes in the Deanery than ever are now involved in the link and have benefited from learning about the experience of others ministering in a different context.
All in all a great visit made possible by the generosity of all those who hosted, transported, fed or donated!