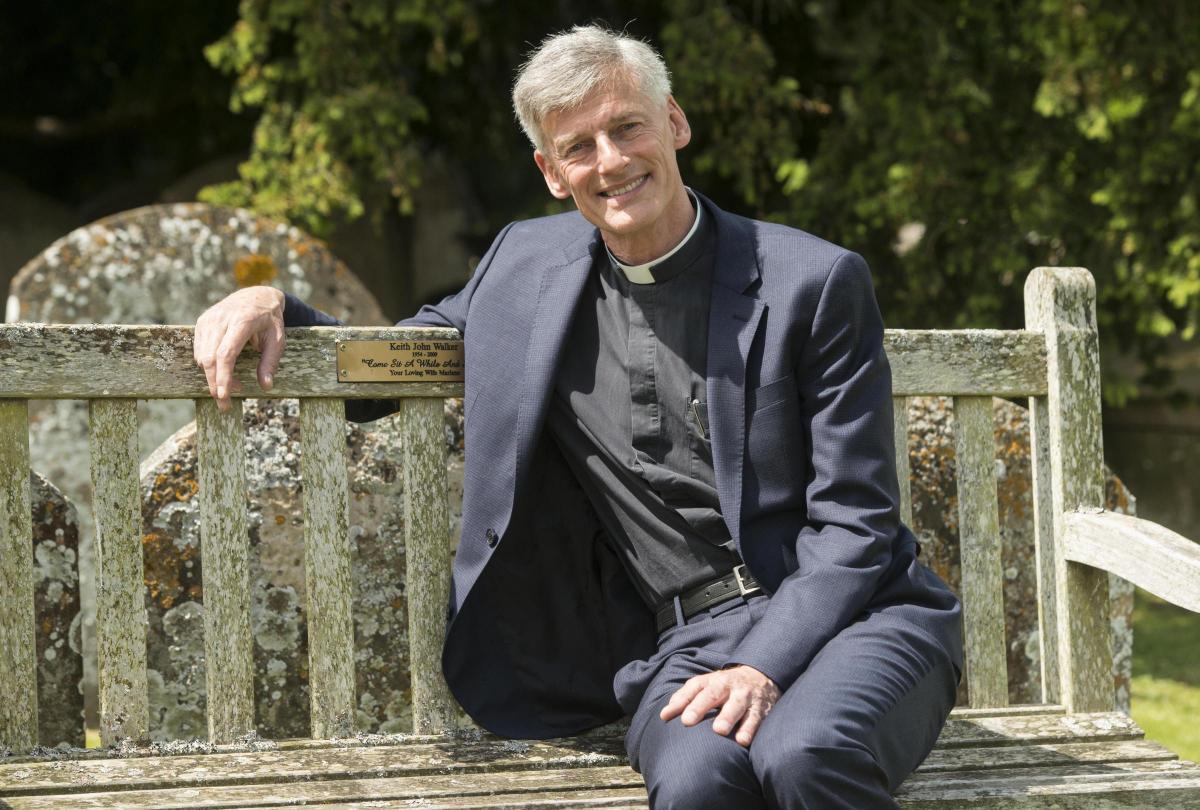 The Bishop of Bristol, Rt Revd Vivienne Faull, is delighted to announce the appointment of Revd Canon Michael Johnson as the Acting Dean of Bristol Cathedral.
It follows the appointment of Very Revd David Hoyle to the Dean of Westminster. He will conclude his time as Dean on 31 October.
Michael, who was formerly Acting Archdeacon of Bristol, will be licensed in his new role by Bishop Viv at Evensong on 1 November.
The process for nominating the next Dean of Bristol has begun. The Archbishop of Canterbury has appointed Richard Bacon Chair of the Selection Panel. He will be supported by the Crown and Archbishops appointment secretaries.
The Selection Panel includes the Bishop of Bristol and a representative of the College of Canons and of the Bishops Council. Very Revd Jane Hedges, Dean of Norwich, has been nominated by the Archbishop of Canterbury to be the Cathedrals Representative on the panel.
The post will be advertised and it is anticipated that the appointment, which is subject to the approval of the Prime Minister and the Queen, will be announced later in 2020.
Bishop Viv said: I am delighted that Michael has been appointed as the Acting Dean. He displayed considerable knowledge, experience and wisdom in his role as Acting Archdeacon and I am confident he will bring the necessary leadership and support to the Chapter and Cathedral team during this time of transition.
I am particularly pleased at the appointment of Richard as Chair of the Selection Committee. Richard brings extensive professional experience of enabling good governance of third sector organisation, involvement in the life of the city of Bristol and wider diocese and a love for our cathedral.
Revd Canon Michael Johnson was previously incumbent of Wroughton for more than 20 years. During this time, he was Area Dean of Swindon and chaplain to the hospice for North Wiltshire.
Since he retired from parochial ministry in 2017, he has been involved in mentoring clergy, vocations discernment, reviewing parishes in vacancy and serving on the Bristol Diocese DAC. He was Acting Archdeacon of Bristol from July 2018 to July 2019.
Richard Bacon, who recently retired as Partner at PwC, is a member of the Diocesan Finance Committee. He worships at Redland Parish Church where he is on the PCC.
A former Choral Scholar, he is a governor of Redmaids High School and the University of the West of England. He has reviewed the governance of both Bristol Cathedral and Llandaff Cathedral.