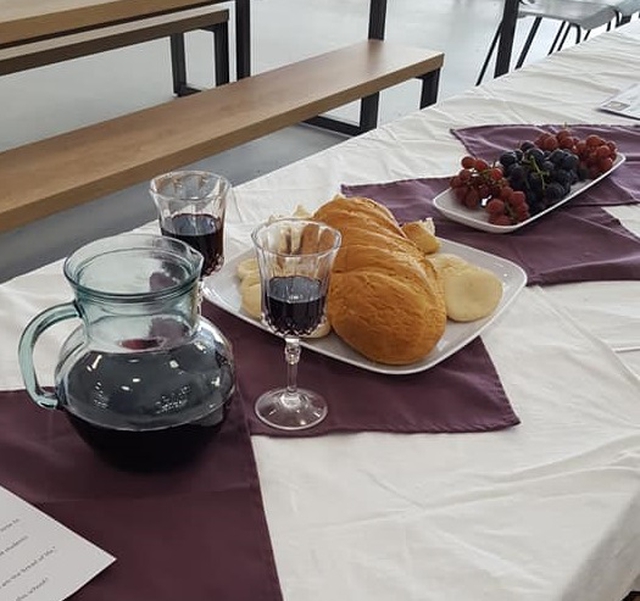 Churches from across the Swindon Deanery joined members of the wider community at the new Deanery CE Academy in Swindon to 'pray in' the school earlier in July.
The school, which is due to open at the beginning of September, has already been welcoming in community users to the sports facilities, held a concert in the theatre and welcomed in the new Y7 students for induction, as well as holding anti-bullying activities for local primary schools and Y5 open evenings.
More than 60 people attended the Prayer Day, including new and prospective students, parents, clergy and members of different churches, staff, Local Board and DBAT members.
A tour of the school by the principal, Linda Culling, began the day. This was followed by a time of worship before moving onto ten different prayer station areas, each one reflective of how the space will be used and focusing on those who will use it. Prayers were offered in corridors, classrooms and workrooms, sports areas and when looking out of windows at the Bishop's Courtyard and over to the primary school construction site. Everyone gathered for lunch afterwards in the newly completed Cornerstone cafe and Area Dean Revd Capt Clive Deverell closed the event with prayers for all. Throughout the day there was a hive of activity across the school, but with a peaceful and contemplative feel.
Teresa Townsend, Assistant Curate at West Swindon and Lydiard Tregoze Church Partnership, said: "The Deanery CE Academy is a school and community space that has, from its very beginnings, had the heart of God at the centre of it with prayers being said across the Swindon Deanery for several years. Saturday was a momentous occasion for all who attended when the prayers previously offered were then drawn together with those prayers from within, ensuring that the very core of the school remains a place of prayer, inspiration and energy where all who enter may feel that they can learn to live lives to the fullness."