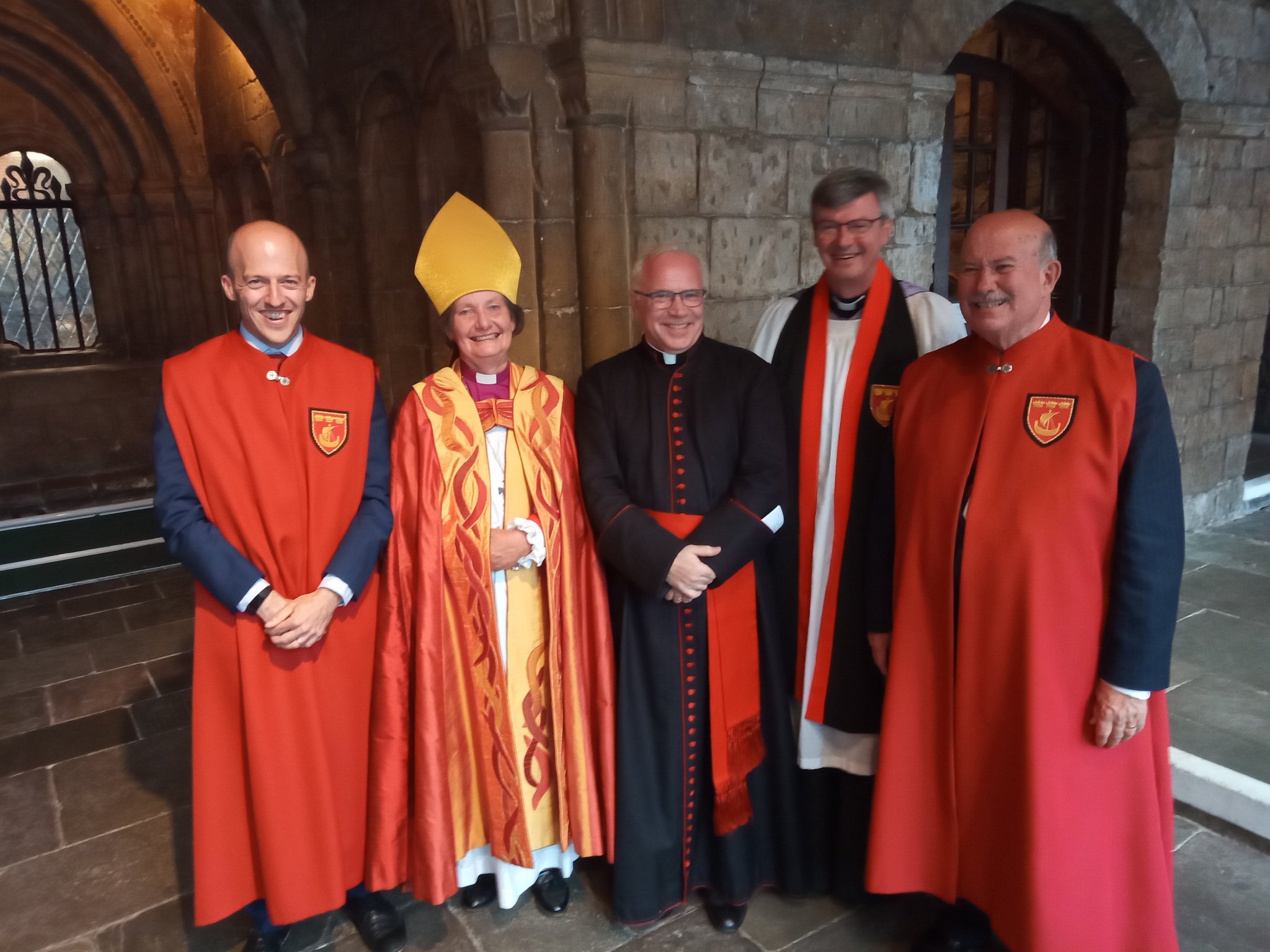 Revd Dan Tyndall, vicar of St Mary Redcliffe, and Oliver Home, Diocesan Secretary, have been installed as Honorary Canons at Bristol Cathedral.
Canon Stephen Parsons, formerly an Honorary Canon, was granted the office of Capitular Canon and becomes a Chapter member.
Dan has been Vicar of St Mary Redcliffe since 2013; it is his second stint at the church, having been Associate Vicar for five years in the 1990s. He is a trustee of Temple Ecclesiastical Charity and is also a member of the Diocesan Board of Education.
Oliver has served in three roles on the Bishop's Staff over 14 years - including the last five years as Diocesan Secretary, senior lay executive in the Diocese and chief officer of the DBF. He has just been elected Chair of the national Diocesan Secretaries Group, is a Church of England Peer Reviewer and Chair of the National Procurement Group. He is also a trustee of a number of related charities.
You can see images from the service on our Facebook page.