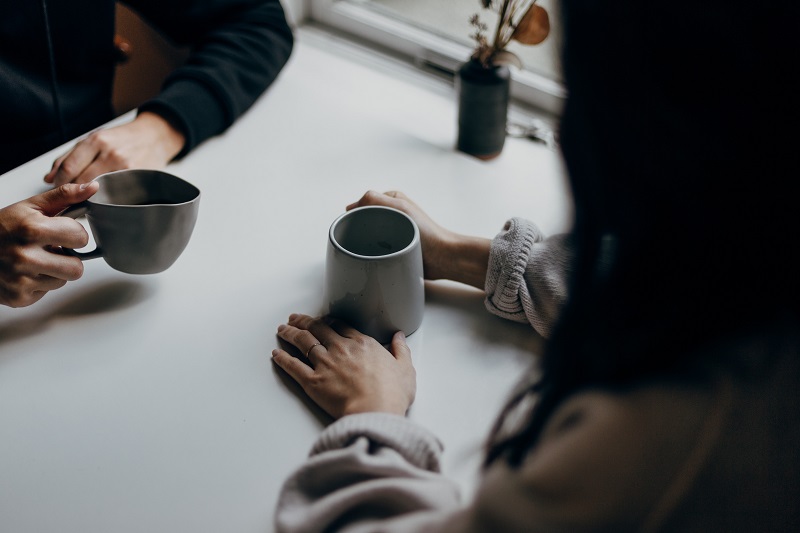 This autumn, the Diocese of Bristol will be running mental health first aid courses to help churches be more mental health friendly and provide support to people with mental health needs.
One in four people will experience a mental health problem every year, according to Mind.
Over the past 18 months, the Avonside Mission Area (ASMA) in the Diocese of Bristol has been delivering Mental Health Wellbeing Awareness Groups and Kintsugi Hope Wellbeing groups. Mental Health Awareness Groups are small missional communities for those with a heart for people with mental health needs and for those with lived experience of mental health needs. The groups follow the ASMA Missional Community pattern of the four w's: Welcome, Worship, Witness and Word, with a link to mental health. Two groups have been meeting virtually in the Avonside Mission Area having undertaken the Kintsugi Hope 12-week course.
Kintsugi Hope Groups aim to work in communities through local churches so that people can experience:
Safety and support without shame or embarrassment in struggling
An increase in self-worth, confidence and wellbeing
A deeper understanding of the reality of God's love for them
Clear pathways to receive additional support if needed
In the Yate and Fromeside Mission Area, churches have worked with doctors and community leaders to run a Listening Ministry, as a response to the increased need for pastoral support in the community during the pandemic.
The mission area churches recognised that more training would help people recognise mental health needs or crises in others. As a result, the diocese began running Mental Health First Aid Courses, which teach people how to identify, understand and help someone who may be experiencing a mental health issue.
So far, 30 people have been trained to be mental health first aiders in the churches across the mission areas. The training has proved to be highly valued with almost 100% of attendees saying they were likely to recommend the course to others.
One course participant said: "I found the whole course extremely worthwhile and informative, greatly helped by the way it was led by the two leaders. It was good to feel part of a group, all working towards the same goal and learning from each other. Although the subject matter is by its nature at times daunting, I found the framework really helpful, giving us a structure to use in whatever scenario we might come across, helping us to feel more 'in control' of what might otherwise feel like an overwhelming situation."
Getting involved
Mental health first aid courses: Find out about the courses this autumn here. If you would like to attend one of these courses, or require more information, please contact: mentalhealthfirstaid@bristoldiocese.org
Mental Health Friendly Church Conference: Kintsugi Hope will be running a Mental Health Friendly Church Conference in Bristol on 9 October to explore how church can be more mental health friendly, how we can create safe spaces within the church, and to report back on their research project exploring attitudes towards mental health within the church. Find out more here.
World Mental Health Day: You may like to use the occasion of World Mental Health Day on 10 October to explore mental health at your church. Run by the World Federation for Mental Health, the theme for this year is Mental Health in an Unequal World. The campaign aims to focus on the issues that perpetuate mental health inequality locally and globally, and to support people to play an active role in tackling inequality in their local areas.
"The Covid-19 pandemic has further highlighted the effects of inequality on health outcomes and no nation, however rich, has been fully prepared for this," – World Federation for Mental Health.
Resources: