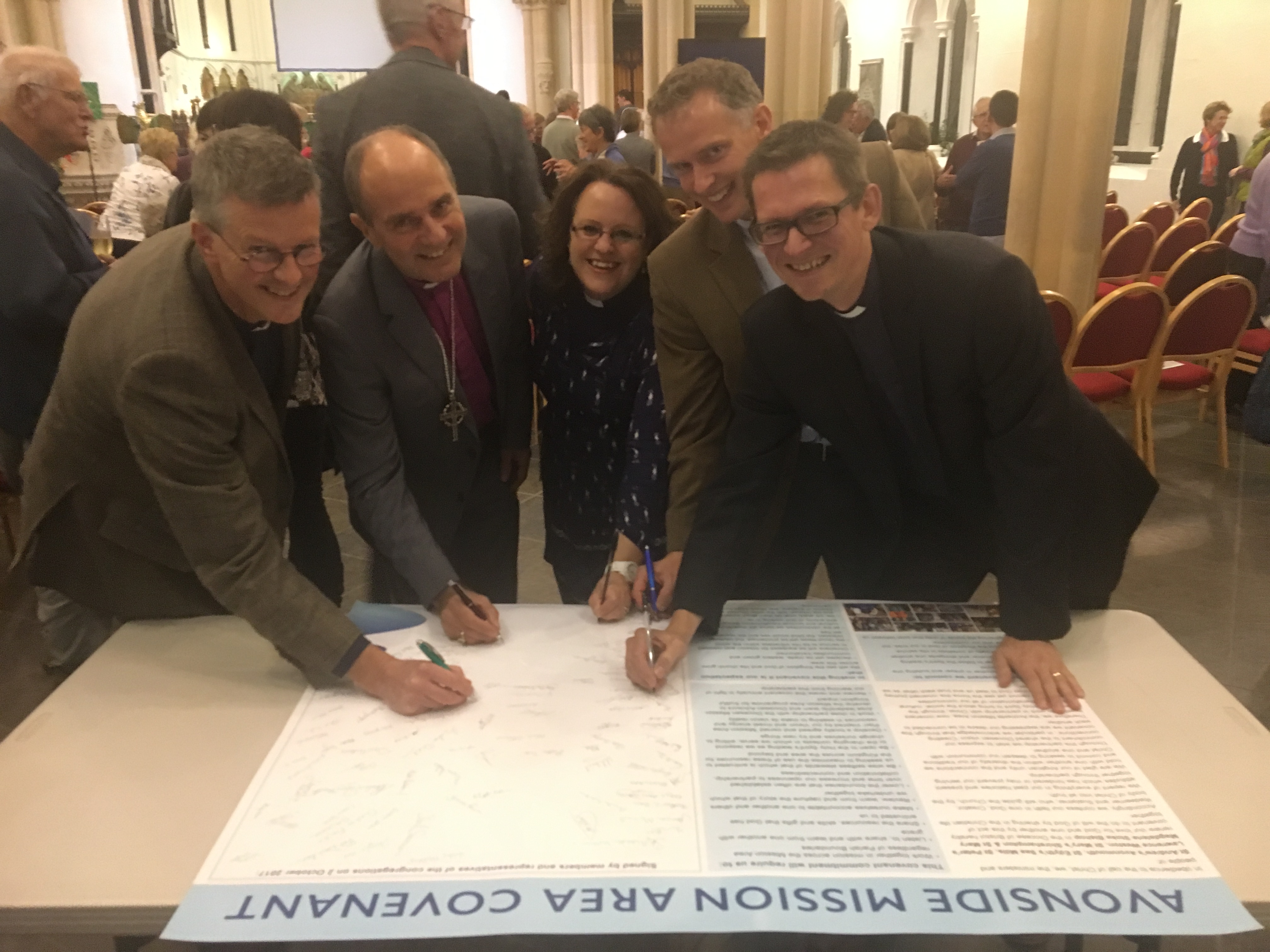 The Avonside Mission Area is a network of five local Anglican Churches serving the North West of Bristol. It is made up of the ministers and people of St Andrews Avonmouth, St Edyths Sea Mills, St Peters Lawrence Weston, St Marys Shirehampton and St Mary Magdalene Stoke Bishop.
The churches signed a covenant in October 2017, committing the members of the Mission Area to:
Uphold one another in prayer and building one another up in Christ;
Work together to follow the Spirits leading;
Serve one another and alongside one another;
Give sacrificially of themselves in His service;
Seek first the Kingdom of God in their lives, their churches and their communities;
Strengthen the bonds of unity that exist between them.
Since then the Mission Area has seen a range of activities, such as:
Prayer and mission: congregations have met together regularly for prayer and food. The October Prayer and Celebration event was attended by 75 and saw the launch of the six missional community areas that are central to the Mission Area plan. These cover: Prayer, Evangelism, Social Justice, Youth and Children, Wider and Deeper Discipleship and Life Events.
Sharing resources: Harvest school service plans were shared across the mission area and Parish Safeguarding Officers have shared documentation reducing workload.
Serving those in need: people from churches across the Mission Area coming together to support the Foodbank in Avonmouth and CAP centre in Sea Mills, with numbers of volunteers increasing. This is not only increasing the impact of the ministries, but also helps grow the volunteers' faith.