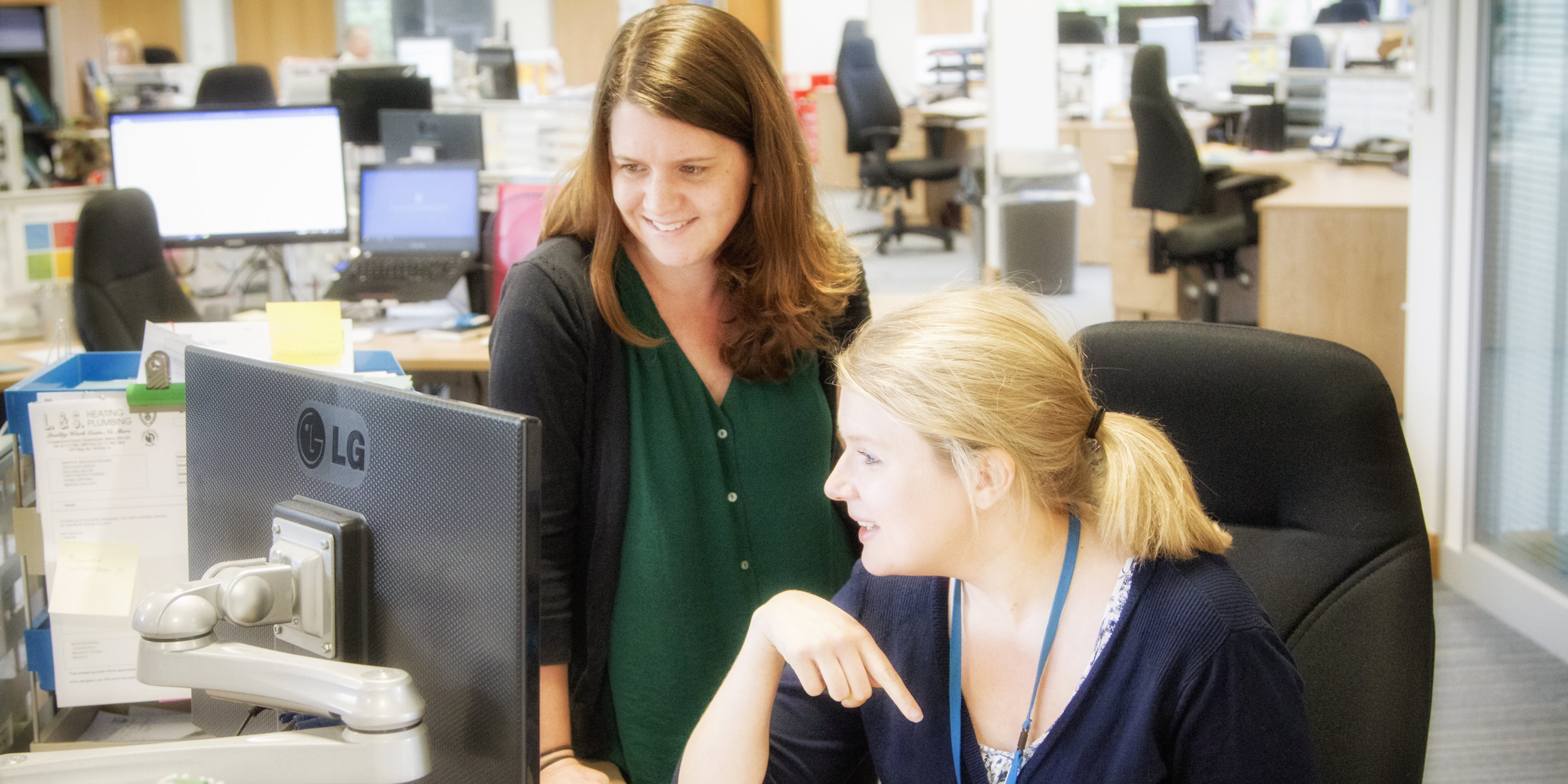 We spoke to the two newest members of the Property Team to find out more about what they do and why they do it.
From traditional rectories to modern vicarages, clergy in the Diocese of Bristol live in a variety of different houses.
Whether it is ensuring bills are paid on time or dealing with the upkeep of the property, the Diocese of Bristols Property team are on hand to make sure that the homes of our church leaders are safe and comfortable.
Emily Wilson, Property Officer, and Larissa Trust, Property Administrative Assistant, have been working in the Diocese for the last eight months, supporting ministers in their homes.
While Larissa deals with the administrative tasks, such as paying council tax bills, Emily takes on the more practical jobs organising repairs and surveys.
Larissa said: "We need clergy homes that are suitable for the practical demands of ministry while protecting the normality of family life. Our role is to carry out the practical tasks that enable that to happen.
"It can distract clergy from their calling, whether it is evangelism or pastoral care or worship or prayer. It is our job to prevent these distractions and enable them to be the people that God has called them to be."
Emily added: "These are homes that must also be used as work environments. Its incredibly important for clergy that they are being supported so they can carry out their ministry as effectively as they can instead of their minds being overrun with worries about being in house that has nothing working or is falling down.
"It can effect you if there is something wrong with your home, that can draw your focus from concentrating on other things."
Larissa is no stranger to the pressures involved in running a church, having sat on PCCs since she was 16.
She said: "While my work is not on the frontline, I wanted my working life to be part of God's mission in the world. I believe in the work of the Church and want to support that."
For Emily, it is the warm and welcoming nature of the churches which helps give her job satisfaction.
She said: "This is the most rewarding job I have had, in terms of working through challenges and communicating with people. It does stretch me but I appreciate being believed in to carry out the work to the best of my ability."
The Property Team deals with the routine management of parsonages and glebe. It deals with queries regarding all types of repair, planning applications, sales, purchases, housing policy and related matters.
If you have any queries, contact Emily on emily.wilson@bristoldiocese.org or larissa.trust@bristoldiocese.org.
You can also watch this video, recorded in 2014, to learn more about the work of the Property Team: