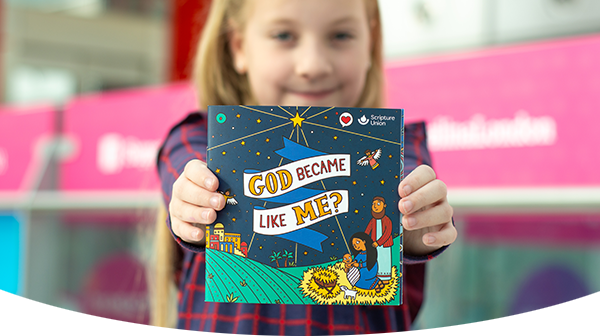 A third of children and young people dont know that Christmas celebrates the birth of Jesus, let alone the extraordinary significance that this has for their lives.

But Christmas offers a fabulous opportunity to share the message of Jesus with the 95% of children and young people that arent part of a church. Its a time of year when theyre much more likely to come to church organised events, and although they might not know about God, many of them are open to hearing about him.

Scripture Union, as part of their 95 campaign have produced a new FREE resource to help churches share Jesus with children and young people that dont yet know him
The beautiful new Christmas book, God Became Like Me?, is a poetic retelling of why Jesus came and how precious we are to him. It features stunning line illustrations that children can colour in while they ponder the words.