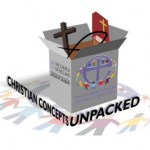 These lesson plans for KS1 and KS2 are from Christian Concepts Unpacked' which has been developed by Sailsbury Diocese.
Lessons come under one of three main themes: Prophecy, Salvation and Trinity. The units all use the engagement-enquiry-evaluation-expression approach.
These are particularly useful for Church schools where the teaching of Christianity is inspected.