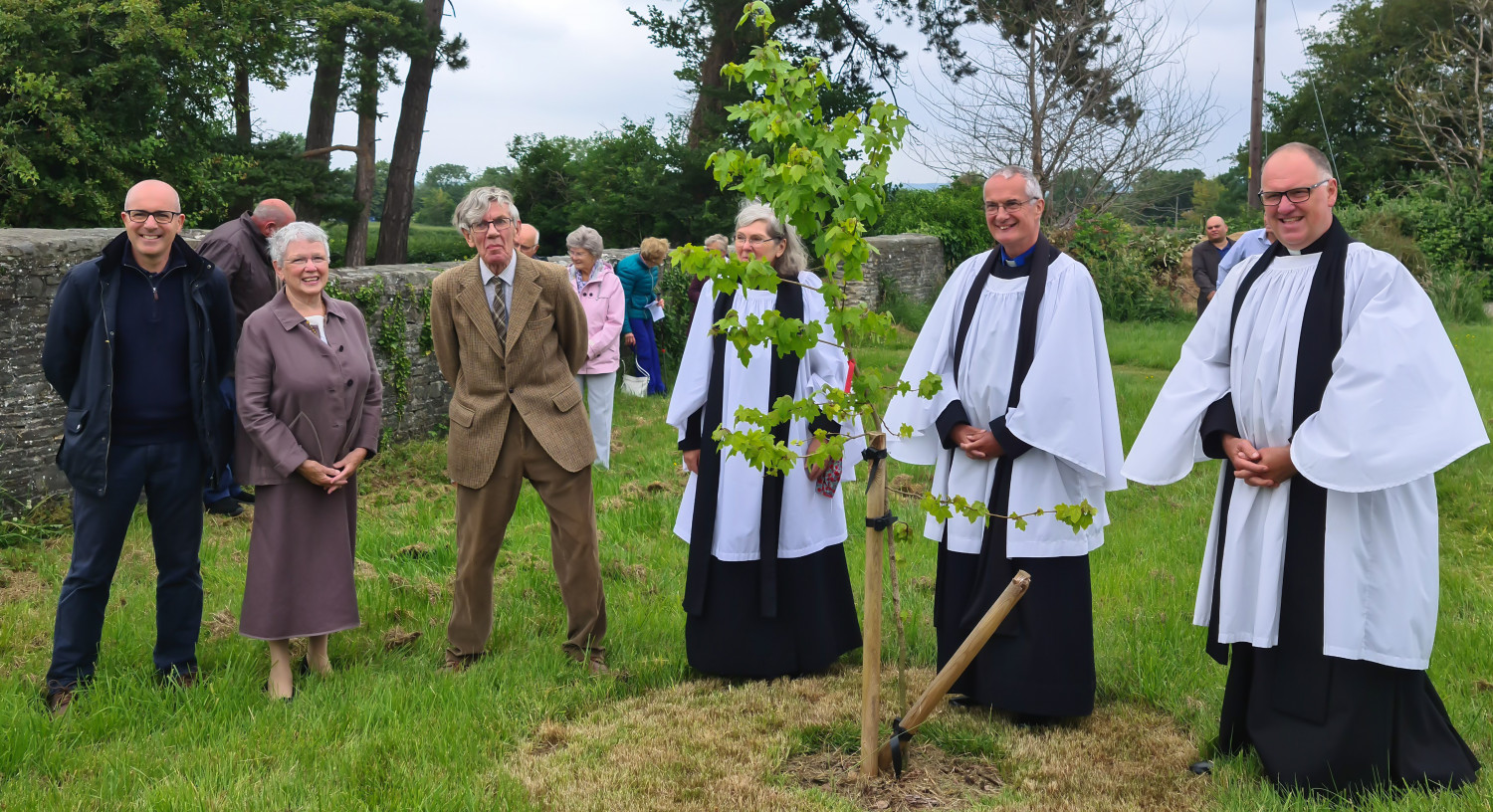 All Saints' Church in Compton Greenfield celebrated its 850th anniversary on Sunday 27 June, after being delayed a year due to the pandemic.
During a service held in the All Saints churchyard, the Venerable Neil Warwick, Archdeacon of Bristol, blessed a commemorative tree (a liquidambar styraciflua, 'sweetgum' tree), which had been planted in December 2020 to mark the anniversary.
A homily was delivered by Archdeacon Neil, and, accompanied by an electric keyboard lent by the churchwarden of St. Peter's, Pilning, the congregation were able to worship together for the first time in months.
After the service, members of the congregation who had been children or young adults at the time of the 800th anniversary shared memories.
Revd Ann Taylor said: "The church and its beautiful churchyard, known as the Garden of Sleep, continue to hold a special place in the hearts of those who have moved away from the village as well as those who still live locally. It is indeed a spiritual and tranquil place."
A plaque will be put up at the church to mark the occasion.