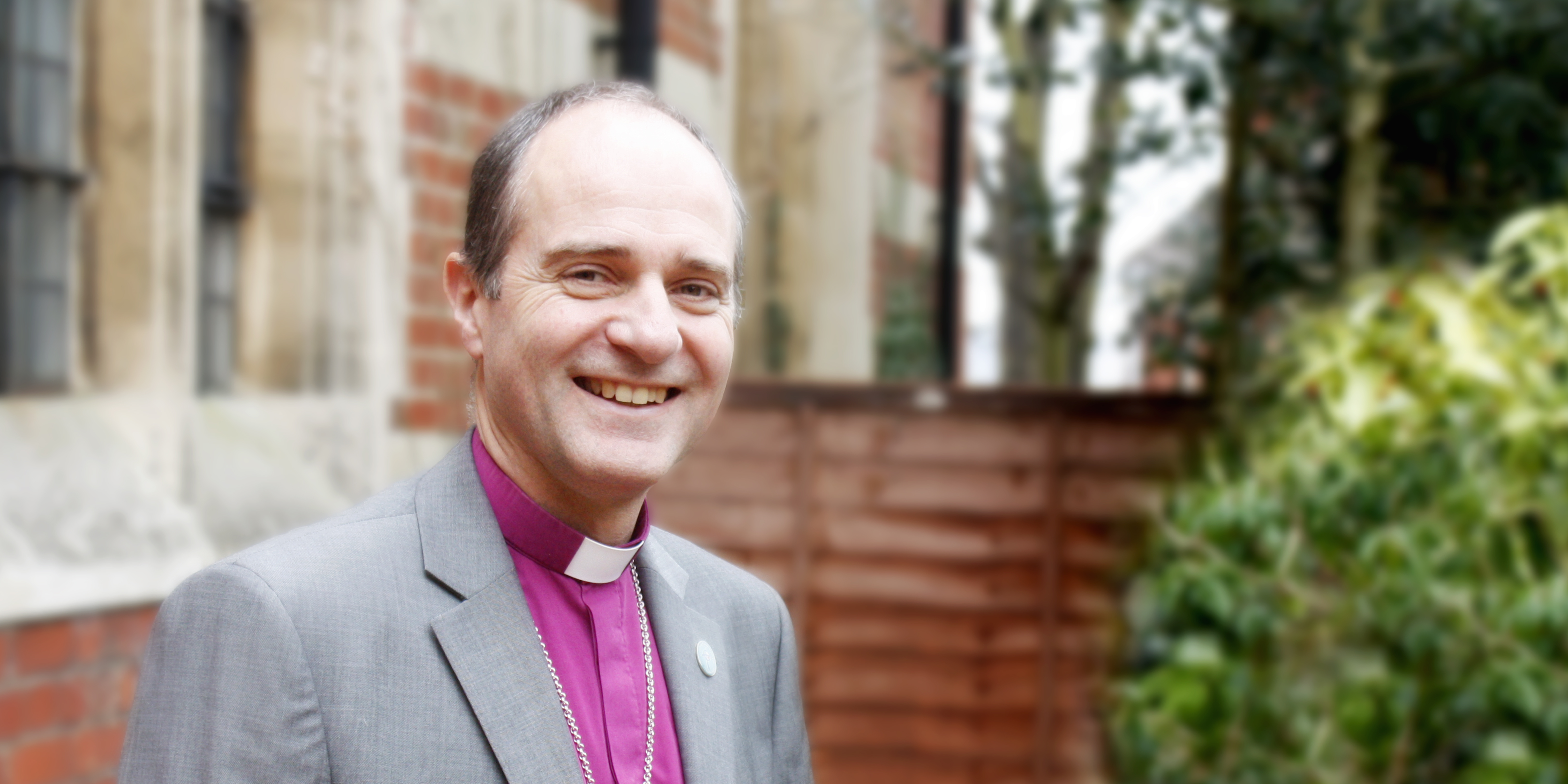 With Lent in view, this month Bishop Lee turns the spotlight on our vocation to discipleship.
A year ago I heard Paula Gooder speak on the subject of discipleship. She began by pointing out that a unique marker of our faith is that all Christians are called to be disciples.
From the beginning this stood in clear contrast to Judaism where being a Jew did not oblige a person to become the disciple of a Rabbi; some did but many did not. For those who wish to be known as Christians, from the earliest times to today, there has been no alternative option - commitment to the Christian faith necessitates becoming a disciple of Jesus and the following of his way. The words of the risen Jesus recorded in Matthew chapter 28 make this plain: "Go and make disciples of all the nations".
Having said this Dr Gooder then went on to point out the gap between the foundational understanding of what Christian life entails and its reality in practice. She gave the example of a trainer in a Church of England Diocese (unnamed) who said he was hitting his head against a brick wall in his work among congregations. "We just do not seem to be learners!", he despaired. Considering that we are meant to be a community of learners from Jesus - learning which flows from following his pattern and example - we do not appear to get much past square one.
These observations on discipleship were brought to mind during my recent period of Extended Ministerial Development Leave when I spent a few hours with a Baptist colleague, Steve Henderson. Steve said that in his view what has been called 'the deficit in discipleship' is as true of Baptist as Anglican churches and it should come as no surprise. As leaders, Steve observed, we do not encourage our congregations to become disciples by setting expectations and supporting them in ways which help them to grow through reflection and action. There are various ways this could be done but Steve offered three questions that church members could be asked which might enable this.
The first was this: "How has your understanding of the gospel changed?" This question not only invites a Christian to articulate what they believe the gospel to be but how their grasp of it may have deepened or widened over the years, or perhaps become sharper or less clear-cut.
The second question related to a more specific time period, for example 12 months, and asked: "Over this given period, how do you sense you have grown as a Christian disciple and what examples would you give to illustrate this?" Answering this could 'put flesh' onto a person's feeling that their spiritual life was becoming more vital, or owning that the fire was dying out.
The final question was this: "What has the Christian culture or environment brought that is either challenging or perturbing to me?" This might benefit from different phraseology but seeks to explore how a person felt the Church (locally or more widely) is providing an impetus or impediment for Christian life and witness.
What I liked about Steve's approach was the way in which these questions would help congregational members and their Ministers to take stock of their individual and collective spiritual engagement and vitality. It also provided potential for more accurately assessing how a church might be growing in commitment one of the four core dimensions of our Diocesan Growth Programme. It could work in all types of context, too. Steve envisaged giving time and space for congregations to consider this together and to feedback individually, and perhaps anonymously, their perspectives to the Ministers. There could be no more appropriate season than Lent to take up Steves suggestion and maybe reduce a deficit that is at least as significant as the one we usually so much hear about.
+Lee