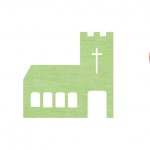 This month sees the start of A Season of Invitation, with people being encouraged to invite friends and families to special services at their church.
A Season of Invitation began as Back to Church Sunday in 2004, which was an annual opportunity for people in churches across the UK and abroad to invite family and friends to come with them to church.
More than a decade later, B2CS is now entering a new season, moving from one invitational service to five, beginning this month with Back to Church Sunday.
Four other services are also being tied into the Season of Invitation:
Harvest (October)
Remembrance (November)
Christmas Starts (early December)
Christmas (December)
Invitations can be a great way to introduce people to church through your own connection with them. Perhaps parents at your children's groups could invite other mums and dads to the harvest festival service; if you have a group for older members, perhaps they could invite their friends to a Remembrance service.
To help churches holding these five services, B2CS has produced attractive, high-quality invitation cards for each one, as well as a childrens invitation card that can be used for any of the services. You can order these resources through the Season of Invitation website.
You can find out more about the Season of Invitation in this video:
A Season of Invitation...Explained from Season of Invitation on Vimeo.