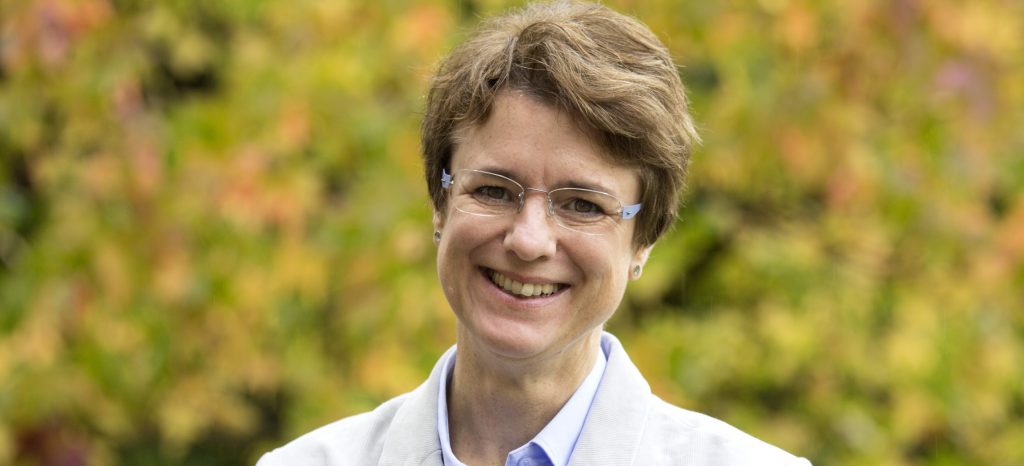 Revd Dr Emma Ineson, principal of Trinity College, has been announced as the Bishop of Penrith in the Diocese of Carlisle.
Emmas service of consecration will be in York Minster in February 2019, and she will take up her new appointment shortly before Easter.
Rt Revd Lee Rayfield, Bishop of Swindon and Acting Diocesan Bishop, said: "Emma will bring a wealth of experience to Episcopal Ministry from the range of settings in which she has ministered over the past 18 years. Her time at the helm of the Theological College has been hugely fruitful during a testing season for such institutions and we shall be very sorry to see her leave.
"In time, this will also involve a move for her husband, Mat, who has made great contributions to ministry and mission here in several key roles. I am aware that these moves will be as difficult for Emma and Mat as for us but we all recognise this as God's calling and God's timing. Please hold them, and any who will receive this news with a mixture of emotions, in your prayers."
Emma said: I am delighted to have been appointed as the Suffragan Bishop of Penrith. I have been so impressed by what I have seen of the creative and innovative approach to building community and reaching every person across the Diocese with the love of Christ, exemplified by the recent Moving Mountains mission.
"I look forward to being involved in diocesan leadership and rural mission in a beautiful part of the country, and in a diocese that is serious about lay ministry, fresh expressions, missional discipleship and ecumenical relationships."
Tony Miles, Chair of Council at Trinity College, said: "The college will miss Emma hugely. She has brought warmth and generosity of spirit to her role and has overseen a community of learning that is focused and fun."