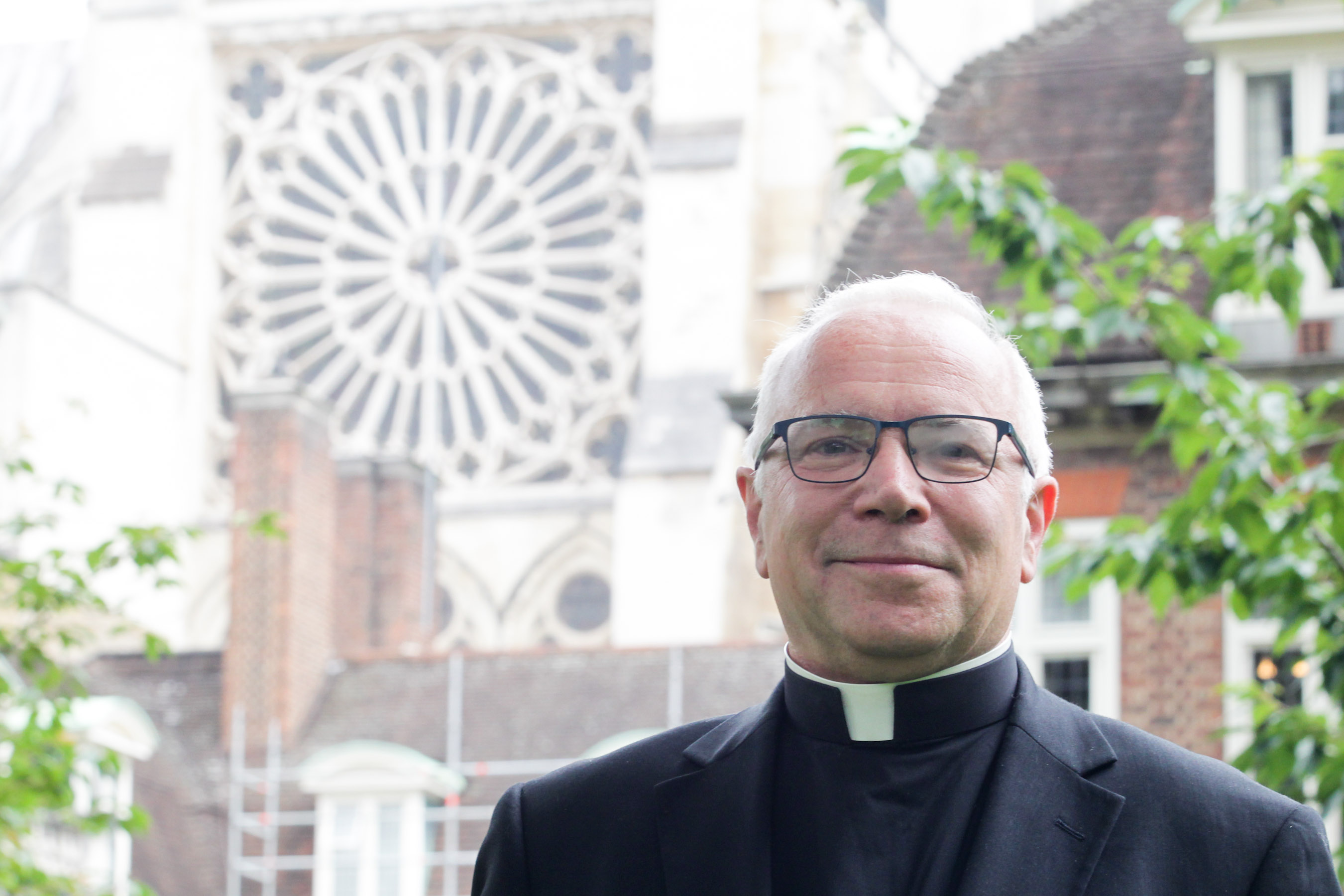 Her Majesty The Queen has approved the appointment of Very Revd Dr David Hoyle as the new Dean of Westminster.
Currently Dean of Bristol, he will succeed Very Revd Dr John Hall who retires on 1 November 2019, All Saints Day, after 13 years at Westminster Abbey.
David, 61, studied history and then theology at Corpus Christi College, Cambridge. He trained for the ministry at Ripon College, Cuddesdon, and served his title as Curate of the Church of the Good Shepherd, Cambridge, from 1986 to 1988.
He was then appointed Chaplain (later Dean of Chapel) and Fellow of Magdalene College, Cambridge, where he also served as Director of Studies in Theology. In 1995 he moved to become Vicar of Christ Church, Southgate in London, before transferring to Gloucester in 2002 as Director of Ministry and Canon Residentiary of Gloucester Cathedral. He has been Dean of Bristol since 2010 and chairs the College of Deans in the Church of England.
He will become the 39th Dean of Westminster, overseeing the spiritual life of Westminster Abbey and giving leadership to the Abbey community, which includes 350 staff and 400 volunteers. Dr Hoyle will be installed as Dean of Westminster on 16 November 2019.
The Abbey is a Royal Peculiar, and the Dean is responsible to the Sovereign as Visitor of the Abbey. This is therefore a Crown appointment and has been approved by Her Majesty The Queen following an open application process.
David said: "Westminster Abbey is a wonderful place. It reminds us of our past, speaks of our present identity as a nation and a monarchy, and sets before us the kingdom we can be under God. It is a huge privilege to be given the opportunity to work there.
"Dr John Hall is completing an immensely distinguished ministry as Dean. Succeeding him, it will be important to sustain the Abbey as a place of pilgrimage and outstanding worship. I also look forward to working with some very talented colleagues ensuring that the Abbey will always bear witness to the truth that, amongst all our divisions, we can still have a shared hope."
Rt Revd Vivienne Faull, Bishop of Bristol, thanked the Dean for his ministry to the cathedral, the city and the Diocese over the last nine years.
Bishop Viv said: "The Diocese of Bristol is proud of Dean Davids impact for good on the Diocese and City of Bristol and we are proud to hear of his preferment, the second Dean of Bristol to leave us for Westminster.
"David has been a wise, generous and loyal colleague in my early months as Bishop and I know the Westminster Abbey team will benefit greatly from his leadership."