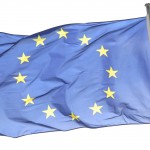 A message from Bishop Mike following the EU Referendum:
Where does one start? In the night (I was in the USA) news came through that the UK had voted for a Brexit. Truthfully, I was deeply shocked and not a little disappointed by this outcome.
It's done. And now we face a period of uncertainty, not least in terms of our economy. Our government now has to work out a plan to invoke 'Article 50', which provides for a member state to withdraw from the Union. I do not envy them, not least because key members of the government campaigned to remain.
The immediate ramifications of this vote for the UK are already being made manifest. The'Remain' vote in Scotland will no doubt equip the Scottish Nationalists with all the ammunition they require to force another referendum on Scottish devolution.
The impact on the rest of Europe (where in many member states Euro-skepticism is at a level that exceeded UK estimates prior to our vote) is harder to predict. The fragility of the euro as a currency remains. Some gloomily predict the Brexit will usher in the end of the European Union altogether.
That is still much that is unclear. So what is important for us in the short term?
1. That politicians start to address the issue of reconciling a bitterly divided nation. This will not be aided,of course, by politicians seeking to make short term political gain from the outcome. A divided nation is a vulnerable nation.
2. The task of reconciliation will not be hastened by bitter recrimination. Already, 'baby boomers' (people like me) are in the firing line. Reconciliation and recrimination are not affectionate bedfellows!
It might be added that some politicians might like to reflect on the way that their campaigns were handled: scare mongering divides; equally public figures making derogatory and unkind comments about each other, or playing the blame game e.g. migration also create public enmity.
3. Now is the time to pray for God's help to assist us in navigating our way through this momentous decision the British public have made. Albeit on a simple majority. God is a very present help in times of trouble. Psalm 46:1
Jesus Christ once said that 'a house divided against itself cannot stand'. Matthew 12:22-28. This is not a time to panic, neither is it a time to brood over the decision made. It is a time to work together to seek to unravel the ramifications of what has happened. May God aid us and bless us.
+Mike
A prayer for reconciliation after the European Referendum