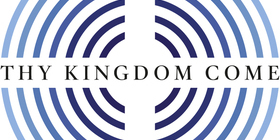 Thy Kingdom Come 25 May to 4 June 2017
Join the global wave of prayer: Praying as churches, families and individuals that people come to know Jesus Christ.
Archbishop Justin hopes to see every Church join this global wave of prayer. Here is how you can take part:
1. Start planning
There are so many ideas of what can be done and free resources to download.
Prayer events of all shapes and sizes will take place from 25 May to 4 June 2017, including 24-7 prayer rooms, prayer days, prayer walks and half nights of prayer.
Resources to promote events (however large or small), giveaways for your congregations and ideas for services can be bought at:
Further information about resources available can be found on our website here
2. Make your light shine
Jesus calls us to be the light of the world. Encourage your church members to make a personal commitment to take part as individuals and families by signing up here to #Pledge2Pray and show your light on the map.
Click here Over the next few weeks Thy Kingdom Come will keep in touch with people who have pledged, and send you videos and resources to encourage and inspire them.
3. Tell us about it,
and inspire others Join the global online community and share what you are doing on social media, on your website and you can follow what others are doing in the following ways:
4. Be expectant
As we pray Thy Kingdom Come let us consider what God might be calling us to do in our churches, our homes and in our own lives. We hope to support you on this continuing journey in helping us all becoming witnesses for Jesus. Keep an eye out for new resources throughout Thy Kingdom Come to help people share their faith.