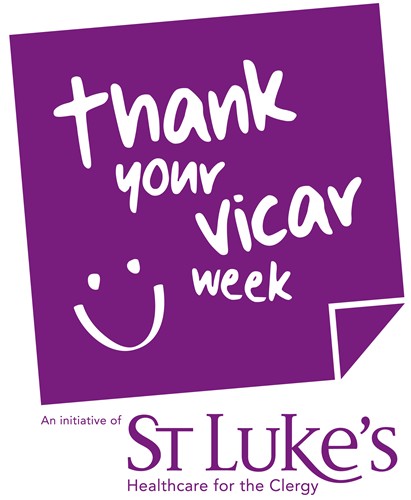 Church of England parishes and primary schools are getting Thank Your Vicar Week 16-23 October in the school or parish diary, when they will be celebrating the vital contribution their clergy make to the community.
Thank Your Vicar Week, which launches nationally in every Anglican diocese this autumn, gives parishes the opportunity to say a big thank you to their vicar or curate by holding a special service or school assembly.
The Week is organised by St Lukes Healthcare for the Clergy, a charity which cares for the health and wellbeing of Anglican clergy and their families.
CEO Claire Walker said: We know how hard clergy work for the people they serve, and what a difference to clergy wellbeing it makes when parishes and schools show their appreciation. Lets make Thank Your Vicar Week an event your clergy will remember!
Schools and parishes can download free resources from www.stlukeshealthcare.org.uk from 8 September, with ideas for Thank Your Vicar Week celebrations. School resources have been devised to complement the RE curriculum.
As a tangible way of showing support for their clergy, schools and parishes are encouraged to hold a simple fundraising event, or make a donation, to St Lukes Healthcare for the Clergy. This will make it possible for St Lukes to continue to support clergy who are facing health challenges, physical or mental.