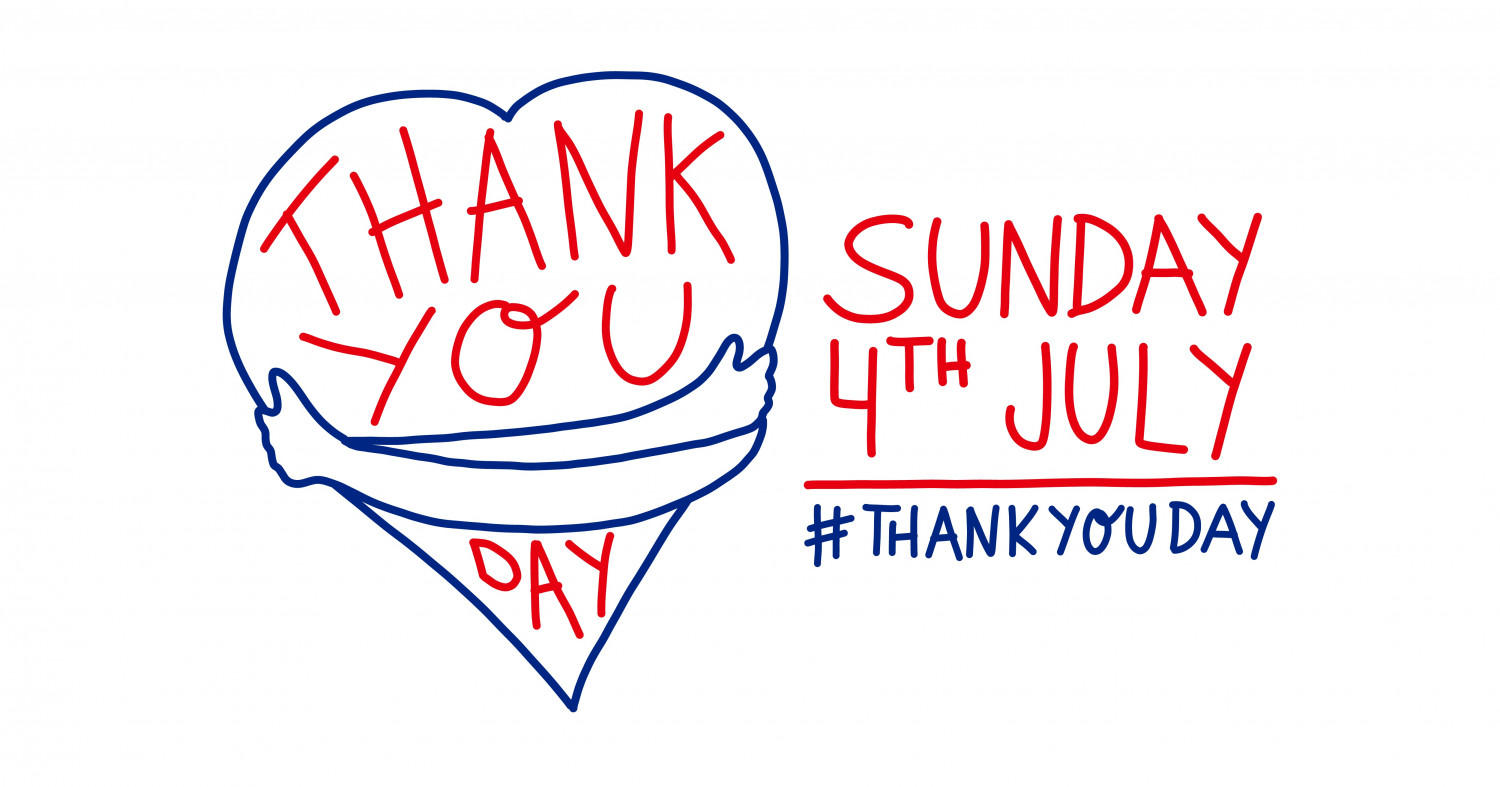 The nation's first ever national Thank You Day is happening on Sunday 4 July, to say thank you to all those in our communities who've helped us through the pandemic.
Originally proposed by just 13 individuals, the idea for a Thank You Day to bring communities together is now supported by hundreds of organisations, ranging from the Church of England, Scouts and Guides, the Royal Voluntary Service and the NHS.
The campaign is calling on people to mark the day by getting together with their communities, neighbours, friends and family and joining in a huge nationwide thank you.
The aim is for as many people as possible to be involved, however they would like, so that everyone who deserves it gets a thank you – and as much of the UK as possible gets together. Suggested plans already include getting together for a 'Big Lunch' picnic, and raising a glass or a cuppa to say 'Cheers for Volunteers' at 5pm.
A video shows just some of the names who are saying thank you, including The Most Revd Justin Welby, Archbishop of Canterbury, who says: "I want to thank the person who has been caring for my mother over the past year. She has been so generous with her time and spirit and care."
If you're thinking of planning an event with your church or community, you may like to visit the Facebook Group for ideas. You can also download lots of resources, including posters, here.
To find out more about Thank You Day, please visit the website.