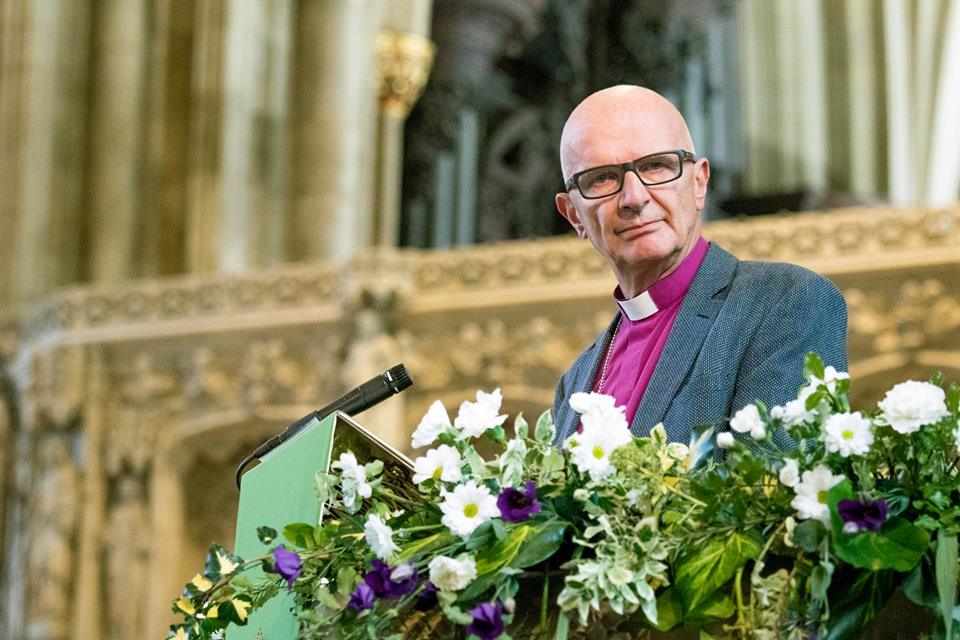 Bishop Mike and Anthea Hill have written the following thanks following the farewell service at Bristol Cathedral:
A huge thank you to all those who came to the Cathedral on Saturday afternoon for the amazing farewell service to mark the end of my ministry in Bristol. I could not have been more happy with this final opportunity to worship with you in our great cathedral. A special word of thanks also to the many people who have written cards and letters in these recent times to wish us well as we approach my retirement. Thank you too for the wonderful digital radio, flowers, and the beautiful book of photographs that were handed to us as well as a very generous cheque with which we shall purchase something to remember you all by.
Our 14 years in Bristol have been very happy times. It has been a deep and humbling privilege to serve this wonderful Diocese and I am so grateful to God, as I am to all of you, for the privilege of being your Bishop and fellow disciple. You have been amazingly patient and forgiving to me for which I am truly thankful. We shall be praying for the appointment of my successor as well as the ongoing life and vitality of the Diocese.
'I pray that out of His glorious riches He may strengthen you with power through His Spirit in your inner being, so that Christ may dwell in your hearts through faith...'
May God bless you all and thank you for everything.
Mike and Anthea
Listen to Bishop Mike's farewell address from the service at Bristol Cathedral.
Recording courtesy of North Bristol PA Hire.
You can see pictures from the service on our Facebook page.