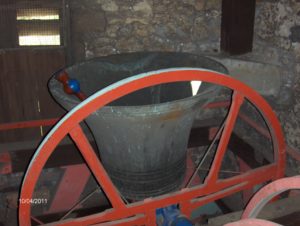 Pupils at two schools have performed a new opera celebrating the restoration of the set of bells in St Marys Almondsbury.
The piece, called The Almondsbury Bells, was created by the youngsters at Marlwood School in Alveston and New Siblands School in Thornbury alongside the English Touring Opera company.
The story follows a suspicious stranger appears in Almondsbury, and sleeps rough in the porch of the church. It eventually emerges that she is a bell maker from far away, and has the secret knowledge to tune the new set.
Work is currently underway at St Mary's to restore the set of bells, which were installed in the church in 1610 but needs to raise 97,000 for the project.
Alison Rowe, from St. Marys Church, said: "The combined choirs of Marlwood school and New Siblands excelled themselves with their rendition of the story of the restoration of the Almondsbury Bells. The mix of modern opera, witty humour, atmospheric percussion, background music and catchy lyrics really kept ones attention for the full 35 minutes.
"The script had managed to include much of the history of the bells up to the present day with the raising of 97,000 to restore the bells for future use."
More information on the bell restoration project can be found on St Marys Almondsbury church website.