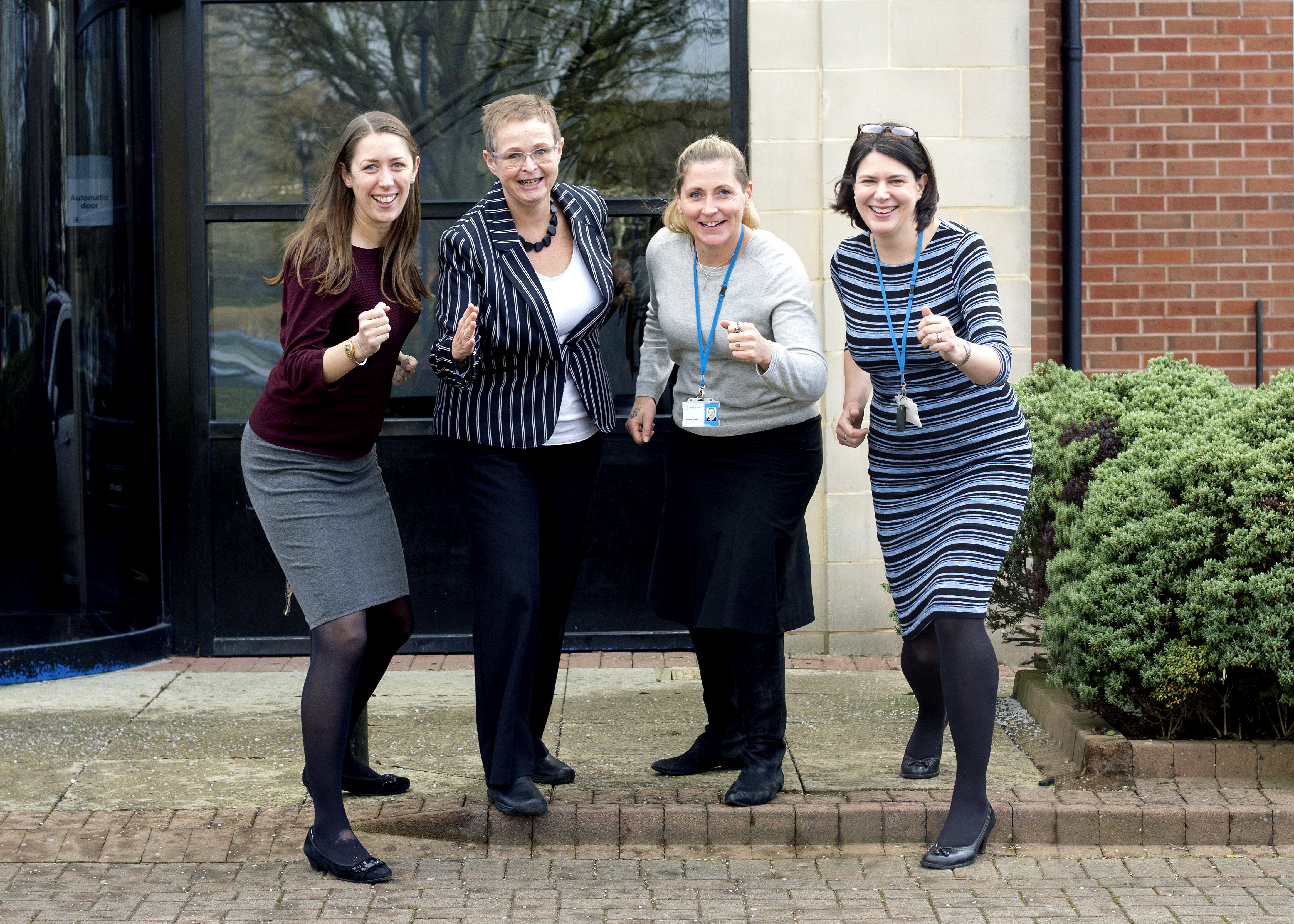 Over the course of November, four members of the Diocesan Office decided to run, walk, row, swim, cycle - or even crawl - 125 miles to raise money for the One25 project.
One25 is a small charity that reaches out to women trapped in, or vulnerable to, street sex work, supporting them to break free and build new lives away from violence, poverty and addiction.
Katheryn Caithness (PA to the Diocesan Secretary and Safeguarding Coordinator), Clare Fussell (Giving and Resources Adviser), Katy Staples (School Adviser) and Helen Styles (Safeguarding Training and Development Officer) all took part in the month long challenge to complete 125 miles of exercise.
In total the four raised a total of 2783.69 - enough to buy meals at the drop-in centre for four months, giving hungry women vital nourishment.
Helen Styles reflects on what it meant for her:
"I was keen to get involved because One25 is a unique charity supporting some of the most vulnerable women in Bristol.
"Having worked with homeless and vulnerable people for many years, I have seen how the support One25 gives is so essential in transforming the lives of the women they support. One25 offers a place of sanctuary and support for women who often have no where else to turn.
"I ran my 125 miles and I have to say it was tough! I was really encouraged along by the amount of sponsorship and support offered by colleagues, family and friends.
"I know all four of us undertaking the challenge were really overwhelmed by the generosity of others. Between us we have raised enough money to stoke the outreach van with refreshments for a whole year! Thank you to everyone who donated."