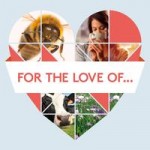 Climate change conference challenges churches to change
Dr Rowan Williams invites Christians across the region to an important conference on climate change and faith to see how our lifestyles impact on people and planet.
The Climate Change: A Matter of Faith conference on 24January 2015 at Elim Church Bristol will launch faith engagement with the Bristol Green Capital 2015 programme, exploring how Christians can take a lead in caring for God's Creation. The conference, organised by Christian Aid, CAFOD, Tearfund and South West Fairtrade, will welcome Dr Rowan Williams, Chair of Christian Aid, as the keynote speaker.
Dr Rowan says, Bristol 2015 offers churches and faith communities in the city an opportunity to demonstrate their commitment to caring for people and planet. The worlds poorest people those communities who have done the least to cause climate change bear the brunt of its impact.
"By being part of Bristol 2015 and taking steps towards a safer and cleaner future, we can stand shoulder-to-shoulder with people around the world. Im looking forward to launching the faith programme at Global Aware conference, and urge Christians across the region to join me."
The day will be filled with challenges, ideas, inspiration and resources, including voices and reflections from the Global South on the impacts of climate change and ideas and examples from Bristol on how we can respond as churches and individuals.
With tips and suggestions including divesting in fossil fuels, installing solar panels on our roofs, growing our own food, switching to green electricity suppliers and lobbying our MPs there will be plenty of practical ideas to take away as individuals and as church communities.
This is an essential event for anyone who cares about people and planet and wants to know how to make simple but important changes to respond to God's call to attend to the needs of both.
Lunch will be provided by FareShare SouthWest who use food industry surplus to feed poorer communities.
The event costs 10 (7.50 for students) and tickets can be bought online: https://globalaware2015.eventbrite.co.uk or by emailing bglobalaware@gmail.com
For more information contact Lydia Nash on 01454 415923 or lnash@christian-aid.org