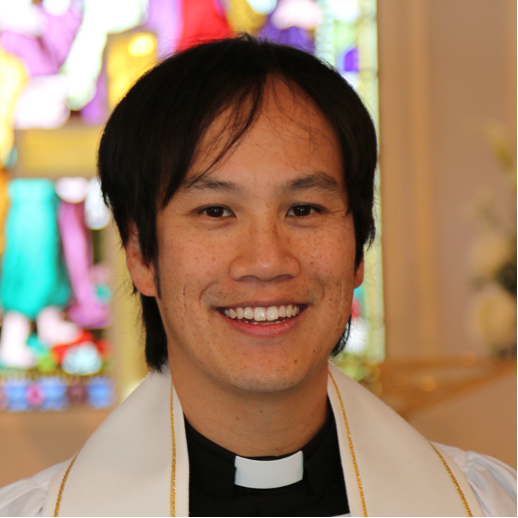 The Bishop of Swindon, the Rt Rev'd Dr Lee Rayfield, is pleased to announce the appointment of the Rev'd Mark Nam as the Minority Ethnic (ME) Vocations Champion for the Diocese of Bristol.
Mark will undertake this role while serving as Assistant-Curate at St. Anne's Church Oldland and United Church Longwell Green. He will take up the role with immediate effect.
The Bishop of Swindon, the Rt Rev'd Dr Lee Rayfield, said:
"I am delighted that Mark has agreed to take on this responsibility. Mark brings to this role his experience in very different contexts and cultures as well as excellent communication skills. I anticipate these serving him and others very well."
The role of the ME Vocations Champion is to work with the Adviser for Ordinands and Vocations (DDO) to encourage the increase and development of vocations to ordained and licensed ministries from Minority Ethnic Anglicans across the Diocese of Bristol. This will include initiatives such as ME vocations events and providing guidance and encouragement in the nurturing of such vocations.
The Rev'd Dr Catherine Okoronkwo, Bishop's Advisor on Racial Justice, commented:
"This is a significant and timely appointment as the Diocese works intentionally to encourage people from BAME backgrounds to consider vocations within the Church."
Mark is Assistant-Curate at St. Anne's in Oldland and United Church in Longwell Green. He was born in Newport, South Wales but is originally of Chinese descent. Mark is currently a member of the College of Archbishop's Evangelists and a trained Church of England Vocations Mentor. Prior to training for ordination, Mark was a pastor at a large English-speaking church in Hong Kong, before which he studied law. He is married to Kayi (pronounced "Kylie" but without the "L") and they home-educate their three young children.
Speaking of his appointment, Rev'd Mark Nam said:
"I am excited to be part of the Diocese's efforts to identify and encourage vocations amongst underrepresented groups. If we are serious about transformation and if we are to be a church for everyone, then this needs to be reflected in the faces of those entering ordained and licensed ministry."
The Rev'd Sue Gent, Adviser for Ordinands and Vocations, said:
"I am very pleased that Mark has accepted this role and am looking forward to working with him. Mark brings passion and enthusiasm for encouraging ME vocations and we are already planning our first ME vocations event for January 2021."