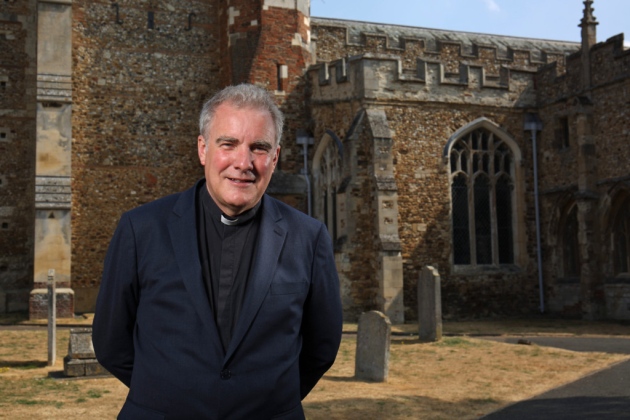 Bristol Cathedral has announced the appointment of Revd Canon Michael Roden as Canon Chancellor.
The Canon Chancellor will lead the Cathedral's education and discipleship work, as well as contributing to the Cathedral's commitment to improving visitor and volunteer experience and engaging with issues of social justice across the city.
Michael is currently Rector of St Mary's Church, Hitchin where he's been in post for 16 years, which is an Inclusive Church with a strong commitment to in-depth interfaith work. In 2017, St Marys set up the Partition History Project, a national campaign to pioneer the teaching India and Pakistan History into schools and heal cross-community divides and Michael's experience in this area will be timely and important as Bristol continues to grapple with the legacy of the transatlantic slave trade and inequality in the city.
Very Revd Dr David Hoyle, Dean of Bristol, said: "I am delighted that we will be welcoming Michael to Bristol. He will bring new energy and a wealth of experience as we broaden and deepen our engagement with this wonderful, vibrant, diverse and, sadly, still divided city.
"He is a fine pastor, preacher and priest and his ministry in Hitchin has been hugely admired. He has also made a national impact, helping us better understand the impact and legacy of the partition of India.
"I feel privileged to have him as a colleague."
Revd Canon Michael Roden added: "Im extremely interested in how communities celebrate their history, but also face up to things that are difficult in their past.
Michael will be installed in a service to be held in the Cathedral on the 12 January.