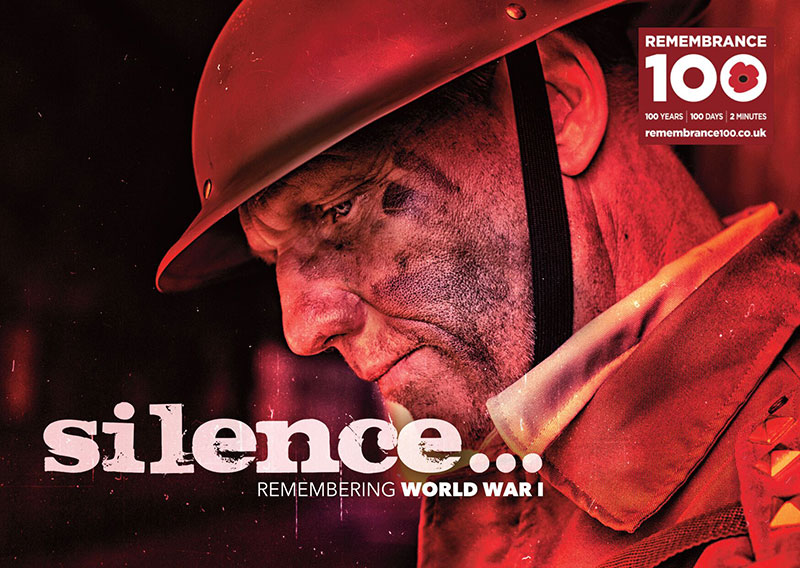 100 years
100 days
2 minutes
4 August 2018:One hundred years ago King George V led the nation in a national day of prayer for peace on 4th August 1918. One hundred days later the war ended. Churches across the UK will be praying for peace in the 100 days before Remembrance Sunday from 4 August to 11 November.
To help you pray through the 100 days and to consider what it means to be a peacemaker, HOPE has compiled a 144-page anthology of prayers and stories called 100 Days of Peace and Hope written by Christians across the denominations, living and working in different contexts and countries.
HOPE are also providing churches with a giveaway, pocket-sized booklet called Silence to use at Remembrance services and to reflect on life's big issues. Copies of both books will be available to order in June from https://www.hopetogether.org.uk
On 11 November 2018, people around the country will observe Remembrance Sunday. They will be reflecting on the lives that were changed irrevocably, and those that were lost.
Some 65 million men were mobilised across Europe during World War 1. Nearly a third of them some 21 million were wounded. Another 8.5 million were killed and some 7.7 million were taken prisoners of war. All of them had family and friends whose lives were changed forever by the events of 1914-1918.
This year also gives us the chance to remember but also to pray and work for peace.
There are many ways in which your church, your community or church or school can get involved. And, over the coming months, well be keeping you in touch with ways in which you can join in.
On 11 November 2018 there will be Remembrance Services around the country, many will be followed by Peace Parties.
Lots of organisations are working hard to provide resources to support you in staging local events.
There will be:
Ideas and prayers for 100 days of peace from 4 August to 11 November 2018.
A guide on how to hold a peace party for your community
A short video based on Revelation 21:3-4, verses about peace, to show at your Remembrance Day event
A pocket-sized booklet to give to all those attending your Remembrance event, including a special prayer written by the Archbishop of Canterbury
Ways in which your young people can get involved
But, if you want to get ahead now, there are already some resources available: