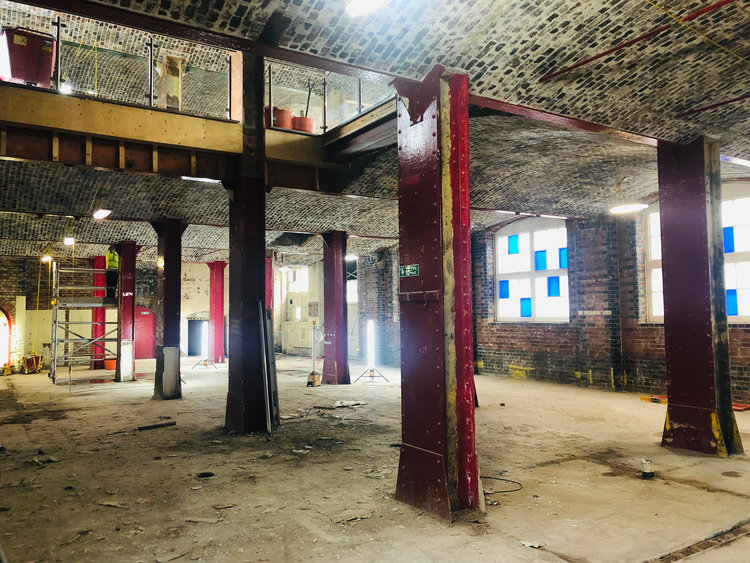 In late May Pattern Church in Swindon was awarded a significant Allchurches Trust grant for which the church and the Diocese is extremely grateful. The grant will help transform the heritage Pattern Store - an iconic GWR railway works building - into a new worship and community space.
Pattern Church already has a vibrant life of prayer, worship, discipleship, evangelism and service, and connects primarily with those under 40, particularly those who have never been to church or left the church.
Revd Joel Sales said We are overjoyed to receive this grant from the Allchurches Trust. There are over 200,000 people in our town who are not connecting with church and Jesus.
Building works are now well underway to create the much needed worship space, childrens space, and ancillary community facilities.
This generous grant will help us to renovate the Pattern Store into a place where people can explore faith, find community, and see transformation, said Revd Joel.
---
If you're in Swindon and have ever wondered about faith, or you have questions, Pattern Church would love to meet you!
See patternchurch.org for more details.
As one of the UKs largest grant-making trusts, Allchurches Trust funds projects which support their primary charitable object—to promote the Christian faith or any other charitable purpose. Any registered charity, as well as any church or other exempted organisation, can apply for their open grant programmes.
For further information about their areas of funding focus and to start an application, please visit the Allchurches Trust website.
Pattern Church is a new church planted into the historic Great Western Railways Pattern Store building in the centre of Swindon. The church has a vision for inviting people into family to serve Swindon.