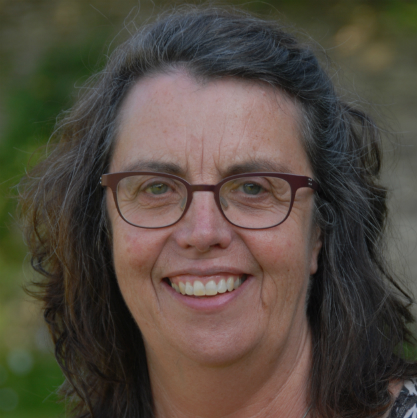 It is with deep sadness that we bring the news that Revd Jill Garfitt passed away on Friday 27 April.
A service of Thanksgiving will be held in Christ Church at 11 am on Friday 8 June. Light refreshments will be served following the service.
Bishop Lee writes: "Jill had been diagnosed with an aggressive brain tumour last year and faced this with the faith and courage which was typical of her.
"Coming to commitment later in her life seemed to give Jill greater energy and passion for serving Christ and his mission in the world. Ordained a deacon at Advent 2016 and a priest only last summer, like her life, Jills ordained ministry among us has been shorter than any of us would have wished. Yet there is no doubt that over the years Jills vitality as an agent and witness of God's Kingdom has touched the lives of people across the world, not just in this Diocese.
"Please would you especially remember her husband Barry and their family in your prayers as they mourn her passing.
The following words were shared by Revd Paul Langham at Christ Church on Sunday 29 April:
Dear friends,
Although it will not come as a great surprise to members of the church family, I am saddened to have to let you know that Jill went home to be with her Lord on Friday (27 April). Her passing was peaceful and we take comfort from our confidence that she is now free from suffering and safe with Christ.
Jill was a committed member of our church family for many years, a PCC member and later church warden, a role she held alongside her work with Open Doors, with whom she travelled the world, encouraging and supporting those being persecuted for their faith.
Bishop Mike ordained her in November 2016 and she served at the heart of our staff and leadership teams until her illness made that impossible. She was a simply wonderful friend and colleague, admired and loved for her wisdom, insight and compassion and will be deeply missed by everyone who knew her, worked with her and was mentored by her.
Above all, she was a beloved wife, mother and grandmother, and our thoughts and prayers are with her husband, Barry, their sons Alex, Ben & Ross, and their families.
We are planning a service of Thanksgiving for Jill, which will most likely take place in early June.
Love and prayers
Paul