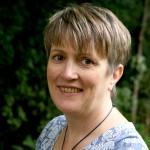 Our Diocesan Disability Adviser, Revd Alice Kemp, is here to help all churches in the Diocese assess and improve their accessibility, particularly for people with disabilities.
Alice recommends your church carries out a disability access audit and is on hand to help you through the process.
The audit looks at many aspects of your church building, worship and activities, to assess how inclusive they already are, and if there are ways that you could improve them. It cannot possibly consider every aspect and detail of the great variety of churches in the Diocese, but hopefully will encourage you to think about some areas that may not have occurred to you as significant for disability inclusion.
To find out more about the disability access audit and for further resources and details of useful organisations, visit the Access and Disability Inclusion section of our website.
Disability Sunday
This year Disability Sunday takes place on 5 July, and is a day for UK churches and fellowships to focus on celebrating the abilities of disabled people. By participating in this day, churches can let it be known they are welcoming places for disabled people in their community and are keen to include disabled people in every part of church life.
More information and resources will follow in the coming months, but for now please mark this important day in your diary.