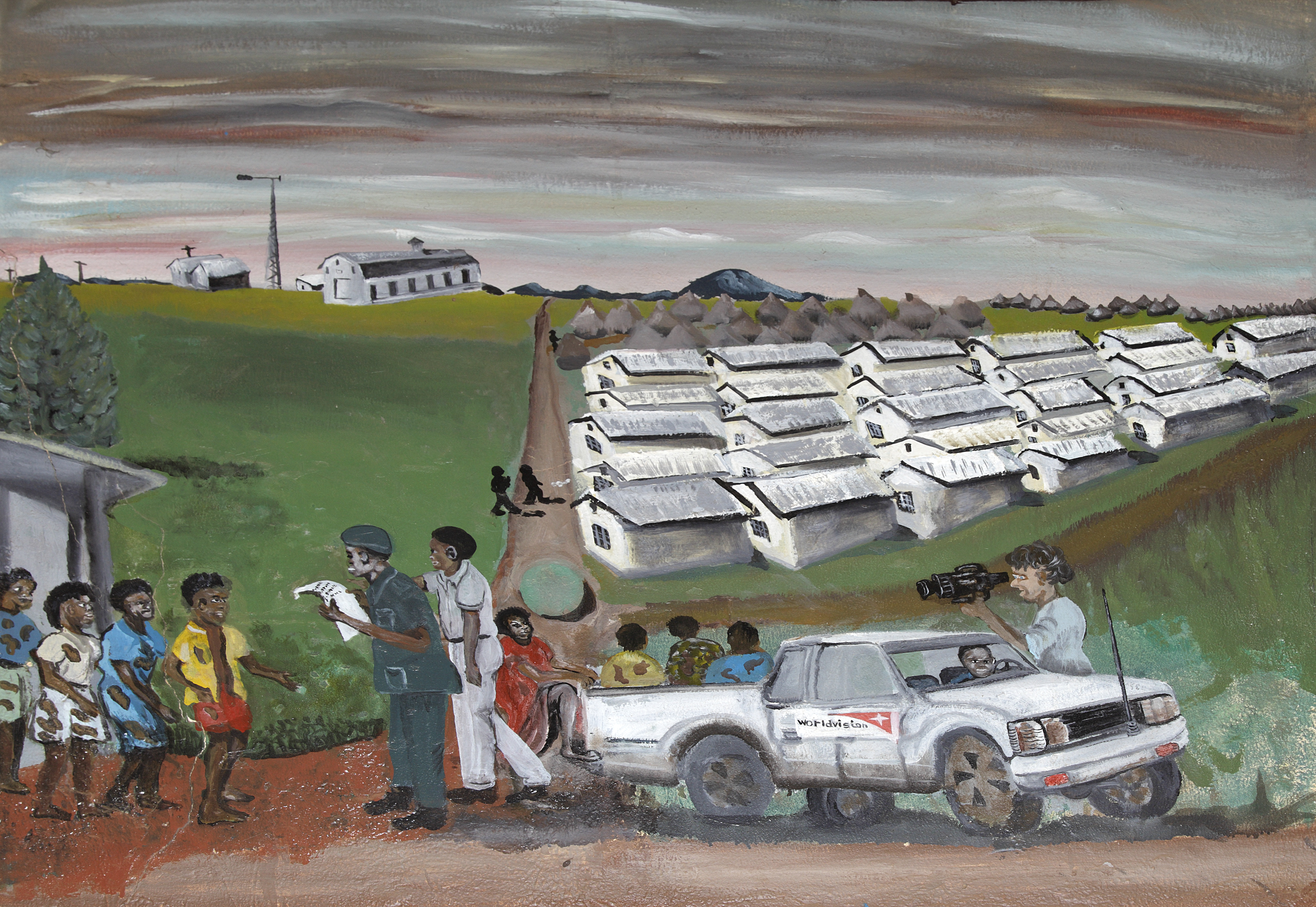 Revd Chris Dobson, Global Partnership Officer for the Diocese of Bristol, on how we can help the Diocese of North Uganda support the South Sudanese refugees:
On 16 November this year, the Uganda link committee had a video meeting with link mission partner Malcolm Pritchard in Gulu, Northern Uganda.
In the course of our chat he shared news of a visit to a South Sudanese Refugee Camp in the north of the diocese. One story has haunted me ever since.
In many African cultures, hospitality is an obligation that is taken very seriously. So when Malcolm visited a South Sudanese family in the camp the little girl of the home burst into tears. She was crying because seeing visitors she knew her parents would give them all their food to make them welcome and she would have nothing to eat.
This little girl is already close to starving as the food distribution from the world food programme has recently been cut from 12 kgs of maize per person per month to a meagre 6 kgs.
The Diocese of Northern Uganda is seeking to offer help and supplies to the refugee camps in their area. They are doing it in partnership with the Church of Southern Sudan which is now effectively based in the camps and they are able to direct aid to the neediest.
Bristol West Deanery has launched a deanery appeal to provide help for some of these suffering people. With over 1 million refugees in Uganda, the need for food, education, clothing, and basic household items is huge. The need is so great that Bristol West churches are now inviting other churches across the Diocese to join with them in offering a Christmas gift to help the victims of this little reported humanitarian disaster.
Chris Dobson will be travelling to Northern Uganda in January with a group of photographers from the Diocese of Bristol. They will carry out whatever we raise and hope to travel to the camps with the supplies that it will provide.
For more details of how your church can get involved, please contact Chris Dobson.