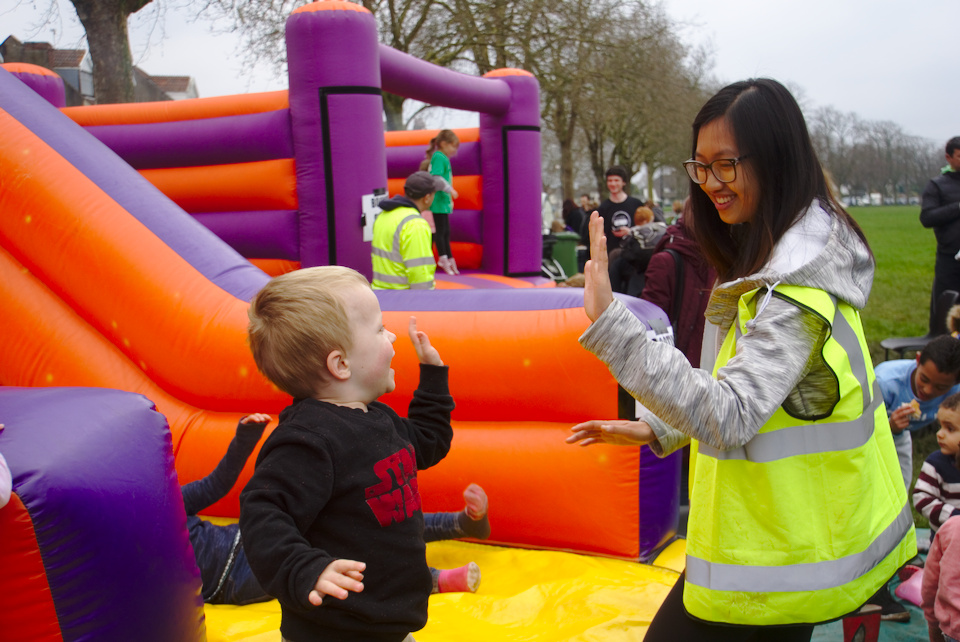 Hundreds of young people from churches across the UK gathered in Bristol to help transform the city earlier this month.
Across five days - from Tuesday 3 to Saturday 7 April - youth groups gathered as part of Hope Bristol 2018 to partner with and equip churches to show God's love to people of all ages.
Around 1,400 volunteers (including 500 youth delegates) giving more than 18,300 hours of time to mission and ministry work, resulting in:
15 different family fun events across North, East, Central and South Bristol.
More than 170 different community projects completed by volunteers.
10 events for senior citizens happened during the week
BBQs, football coaching sessions, kids clubs, 'Make Lunch' clubs, car washes, youth events, a family movie afternoon and more...
Dan Jones, Youth and Children's Adviser for the Diocese of Bristol, had been involved in the project from its inception.
He said : "Thinking back to 20 months ago to the first meeting when the mission was just an idea, it is fair to say that Hope Bristol was one huge team effort right from day one. God was faithful, God provided and God definitely blessed Hope Bristol. The City, local communities, groups and individual lives encountered God's love through word and action, and everyone involved can feel very proud of what was achieved."
Among those helping the young people in the projects was the Bishop of Swindon, Rt Revd Dr Lee Rayfield.
He said: HOPE Bristol 2018 has been an amazing series of days as young people from around the country have gathered to join churches across the city in showing God's love through serving their communities. On Friday evening I was talking to one of the youth leaders who had brought a group to Bristol from the Ashford Middlesex. Her group had been clearing brambles, weeds and other rubbish - including needles discarded by drug users from a park in the centre of the city. Her forearms were covered in wheels and scratches from the thorns, yet her face was beaming. What a wonderful testimony to her following of Christ and his pattern for human flourishing.
"It has been truly inspiring to see the fruit of so much preparation, prayer and perspiration. I am so grateful and proud of all those who have given themselves so selflessly to serve our city in this way. May God bless you and your churches richly for the blessings you have brought to others."
Photos and videos from the week can be found on The Noise website.