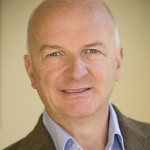 Three in five people polled say that Christmas is mainly for children. Its a sad fact therefore that 36% of children between ages 5 and 7 dont know whose birthday were celebrating on 25 December and that 20% of them think that were celebrating Simon Cowells birthday (in case youre wondering his birthday is on 7 October)!
The clues in the name. At Christmas, we celebrate the birth not of Santa, or Simon, or even Chris, but of Jesus of Nazareth, known as the Christ, the Messiah, the Son of God. Its a chastening reality for me therefore to know that 51% of people say that the birth of Jesus is irrelevant to their Christmas.
So a bit of carol singing, nativity plays or Midnight Mass may join with turkey and all the trimmings, presents, family and friends, office parties, Strictly and X Factor Finals and various Christmas TV specials in the Holiday Season if were lucky. I love a load of this stuff but, for me, theres more to this season than just holidays and calories.
This Sunday is the beginning of Advent, the season in the Christian calendar when we prepare for the birth of Jesus Christ. This baby was born in lowly circumstances, the identity of his father questioned, but Christians believe that he was God embodied in human form and that his birth was the greatest gift of all.
I believe thats something to get out of bed for and that is why Advent is a time of great excitement. So today, we are taking part in the launch of the Christmas Starts with Christ campaign, a reminder about what people like me think Christmas is really about.
So throughout this season, I am asking people if they think Jesus is relevant to Christmas and how He fits in with everything else people enjoy. Tomorrow, I will be on a phone-in on BBC Radio Bristol discussing the question, "Is Jesus relevant to Christmas?"
I am inviting people to take part in a Christmas service and remind themselves of or discover for the first time the story of Christs birth. In Church of England churches in the Diocese of Bristol, about 50,000 people come to a service at Christmas and thats only one denomination. Will you be one of those people?
Theres a lot of good in society, but we also know theres a lot of mess. My colleagues who are vicars are, on the whole, the only professionals who live in the midst of the struggles that the people around them have. Broken relationships, serious debt (Britain has 1.43 trillion worth of personal debt; in the first quarter of this year the national debt was 1.38 trillion), bereavement, loneliness, illness all the things that can rob people of their sense of well-being are actually the things that clergy deal with every day. And they dont clock off at 5pm and return home somewhere else. They live on the job!
Christmas is not just about the story, but also about how that story transforms peoples lives and actions.
We believe that the birth of Jesus, the Son of God, reminds us all of something very important. That God is not sitting somewhere in some kind of happy land immune to the pain and suffering of us human beings, but that He has entered the world of human suffering by sending His Son. Thats why Christmas is important. We are not alone.
So let me tell you about one thing that churches will be involved with to help those who will be struggling this Christmas.
At Bristol Cathedral on Monday, were not only launching the Christmas starts with Christ campaign but also a drive to urge people to give to those who are struggling with food poverty this Christmas.
Food poverty is a growing challenge and the demand for emergency food packages in our nation has reached worrying levels. The Trussell Trust, a Christian charity that runs the majority of FoodBanks in the UK, estimates that 60,000 people will rely on provisions from FoodBanks this Christmas.
The Cathedral is therefore opening its doors to become a central food collection point for FoodBanks in Bristol, most of which are hosted or run by churches and Christian charities which have come together under the umbrella of the 5k Partnership.
The Archbishop of Canterbury has encouraged people to give 10% of their Christmas shopping budget to FoodBanks this Christmas. Why not consider doing something like this?
Why not take a pace back from some of the frivolity of Christmas and think again? Jesus came to transform lives and transformed lives means we can have hope. If you let Christmas start with Christ, who knows, you may even enjoy it more?