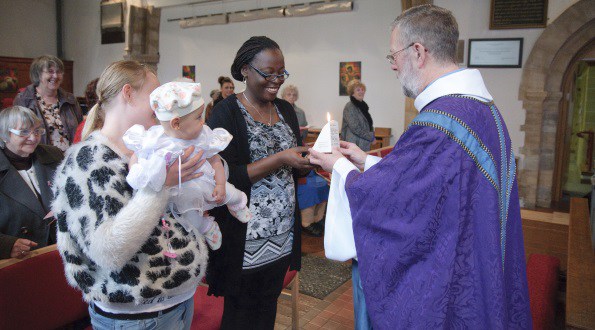 Godparents Sunday is a response to research undertaken on behalf of the Archbishops Council looking at parents real experiences and expectations around the baptism of their child.
In 2017, it will take place on 30 April, but you can celebrate the role of godparents at any time of year if you wish.
One of the biggest findings of the research was that godparents really, really matter to families. Godparents are part of family life for all the years ahead, a relationship that will last into adulthood and beyond.
So setting apart a Sunday to celebrate and pray for this special relationship is a great opportunity to share with families and ask for God's blessing on godparents and godchildren everywhere.
Liz Hillman, churchwarden at St Leonard's Stanton Fitzwarren, has been talking about how Godparents' Sunday has boosted her church's family service.
Find out more on Godparents' Sunday by visiting the Church Support Hub website.