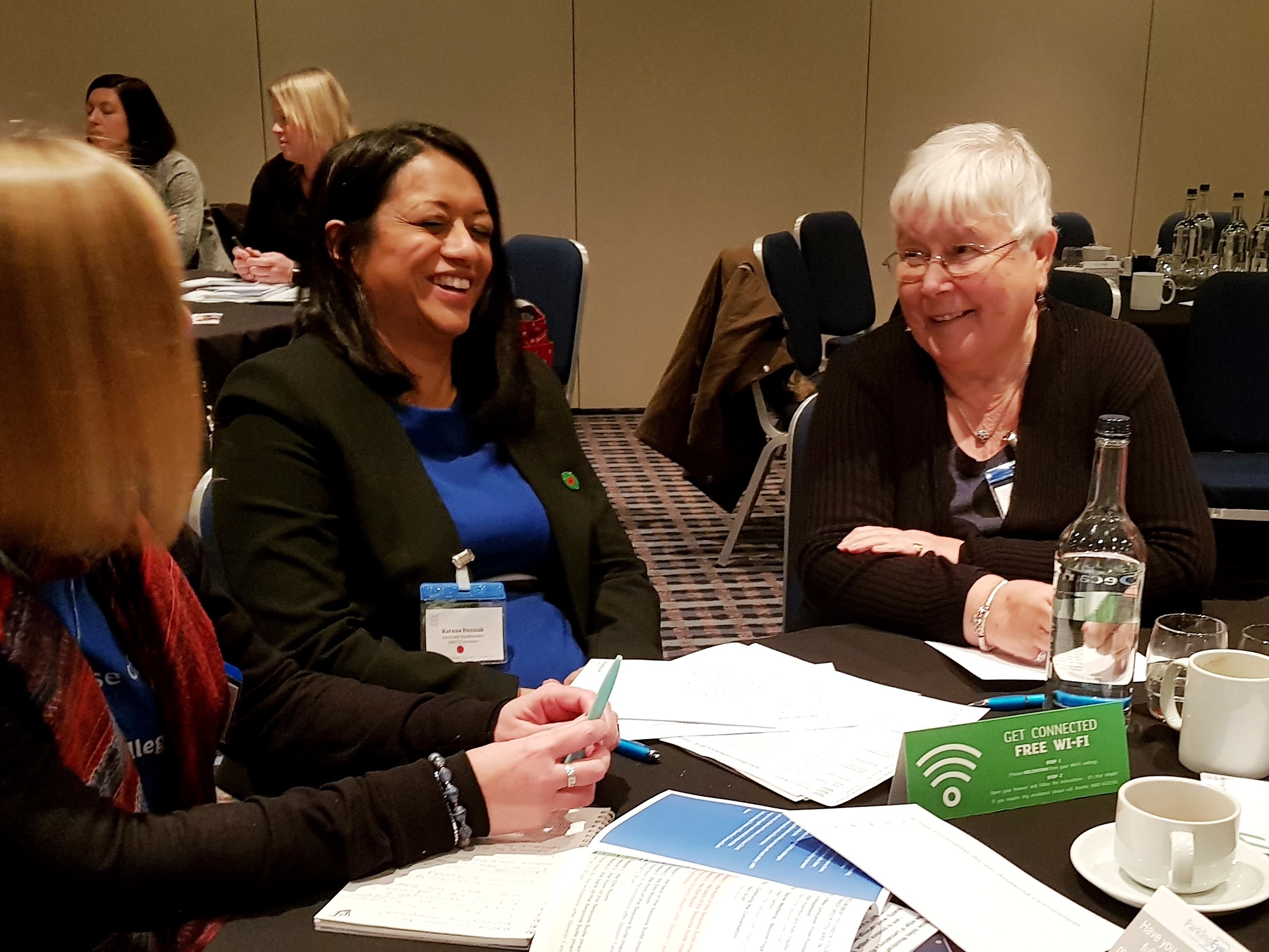 This year's Diocesan Education Conference took place in November. The day was enjoyed by school leaders: headteachers, senior leaders, clergy and church workers who engage with young people and schools.
We explored one of the main themes from the national C of E Vision for Education: Educating for Wisdom, Knowledge and Skills.
Our keynote speaker was Mary Myatt who is an Education Adviser, writer and speaker. She works in schools talking to pupils, teachers and leaders about learning, leadership and the curriculum. She spoke about the link between wisdom and creating an intentional curriculum that will lead to high standards for all.A copy of Marys presentation can be found here.
There were discussions, workshops, opportunities for reflection and a busy marketplace where ideas from several schools and organisations were shared. Many thanks to the Gospel choir from St. Mary Redcliffe and Temple School and pupils who performed and helped during the conference. It was a truly special day that will hopefully support us to support young people to grow with Wisdom, Knowledge and Skills.
Feedback from attendees
Thank you for a brilliant conference on Friday. I really enjoyed it - so well organised (Fiona Dorman, Education Officer, Bristol Cathedral)
A massive thank you to you and the Team for a fantastic conference, super speakers, amazing young people, excellent food what more could we ask for!!! (Rev Malcolm Strange)
What an amazing conference - inspiring, informing and nurturing. (Katherine Bloomer, Diocesan Mentor)
You can download Mary's presentation here.