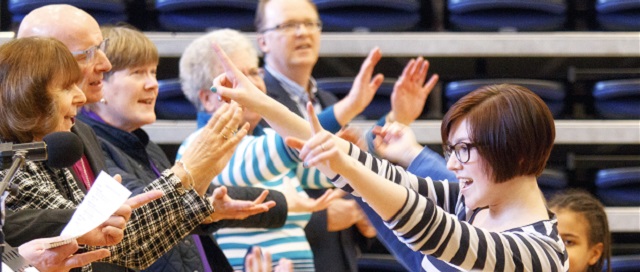 Most people would not now come to church without an invitation from a friend - even if they had attended in the past. And most Christians aren't extending that invitation.
Creating a culture of invitation is an essential way of helping Christians get into a habit of inviting friends and family to church, church events and the Christian community.
A Season of Invitation resources are one way in which members of Draycot Benefice have been responding to the challenge.
As well as running two training sessions to encourage the ministry team to respond, the Revd Alison Love, Priest in Charge of the benefice, has been asking the congregations in her sermons to consider how they could invite others along to the church.
Alison said: "I focused on the fact that doing the inviting is the success for us - the response to the invitation is between the invited person and God. We need to remember that Paul planted, Apollos watered and God gave the growth.
We have also used our small - but growing - benefice choir as a focus for encouraging invitation; producing invitations for the choir members and congregations to give to others to invite them to come and listen to the choir singing, at which ever of our five churches they are at."
Three out of four Christians know who they would invite to church if they are prompted to do so.
Resources available through A Season of Invitation encourage and support invitations to a series of five accessible services from the autumn (Back to Church Sunday, Harvest and Remembrance) to Advent and Christmas, helping create a culture which encourages church members to take a step and invite somebody - whatever the response.
What next?
There are lots of resources to help support this season and the creation of a culture of invitation at www.unlockingthegrowth.com.