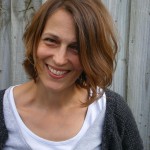 When young homeless teenagers are desperate for a place to sleep, Susanne Frank has a warm bed for them to use.
She is one of a growing number of people opening up their homes to youngsters in need of somewhere to stay.
Susanne volunteers with Bristol Nightstop, a project that provides temporary accommodation for young homeless people aged between 16 and 25.
When no other options are available, Nightstop finds a safe place for them to stay in the homes of trained and vetted individuals. Bristol Nightstop hosts offer a warm room to stay in their own home, an evening meal, breakfast, support and compassion.
Susanne, who attends St James Church Mangotsfield, got involved after helping out a friend of her son before he left home.
She said: One of our sons friends had stayed with us for two weeks after having some trouble at home, which showed me how helpful it could be.
We had a spare room anyway and I thought it would be something which I would like to do for young people.
Volunteers with the project sign up online, giving details of when they have a free bed. There is no obligation and people are free to provide a room as often as they are able.
You fill in a form to say when you are available, and then Nightstop will ring you to see if you have a bed, said Susanne. The most hosts usually offer is one or two nights in a row.
It can be as many or as few nights as you can offer. The first year, I hosted lots of young people, but in the second and third years, it was closer to one night a week.
There needs to be a balance with you own family needs. Thats the beauty of being a host; at any point, you can say no, I cant have anybody this week.
You are never pressured into committing yourself to more than you can take.
Susanne is quick to reassure those who fear opening up their homes to complete strangers.
She said: Many people, when they first hear about the scheme, have a lot of preconceptions. I get asked whether I hide my valuables; but there is no reason to mistrust these young people as they are so grateful to be in your house.
You see the impact on the young people straight away. They arrive anxious and stressed, but you see them relax and become confident as the time goes on. By the following morning, they leave with a more positive outlook. You can feel really proud at what you can do, without a lot of effort.
They are just lovely young people. All they want is some TLC.
To find out more or to sign up, visit the Bristol Nightstop website.