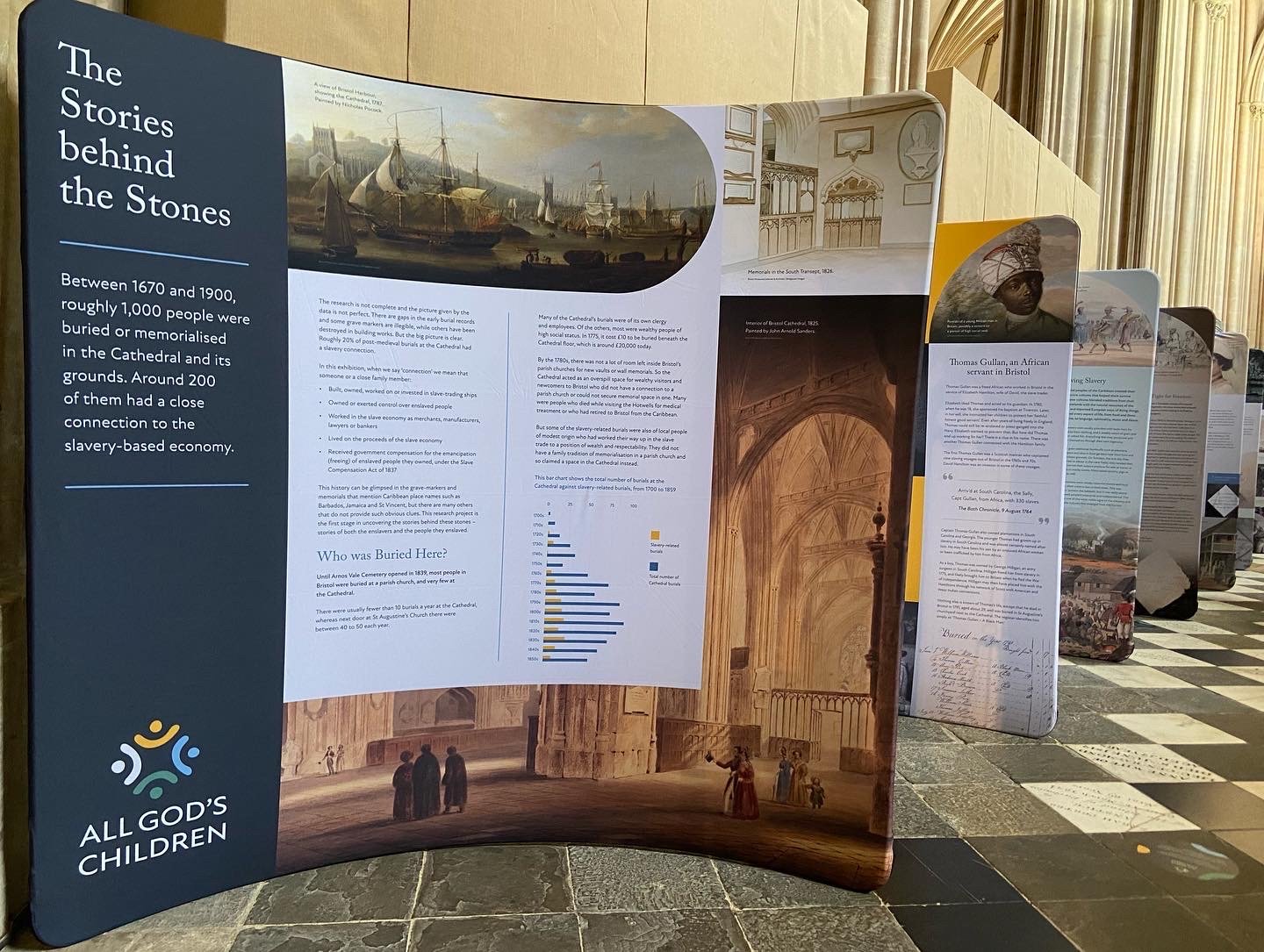 Bristol Cathedral's new exhibition, #AllGodsChildren, is now open. Why not visit to find out more about the Cathedral's connections to the transatlantic trade of enslaved people and have your say about what the Cathedral should do next.
For example:
Should the Cathedral have a permanent exhibition explaining its links to the slave trade?
Should the Cathedral remove some or all of its monuments with a connection to the slave trade?
Should a monument be commissioned that remembers those who were trafficked, suffered or died as a result of the Transatlantic slave trade?
What is the Cathedral's role in countering racism in the church and our community today?
There's no charge to visit the exhibition (or the cathedral!) and the exhibition is available until the 21st of October whenever the cathedral is open.
.
Please find more information on their website - https://bristol-cathedral.co.uk/whats-on/agc