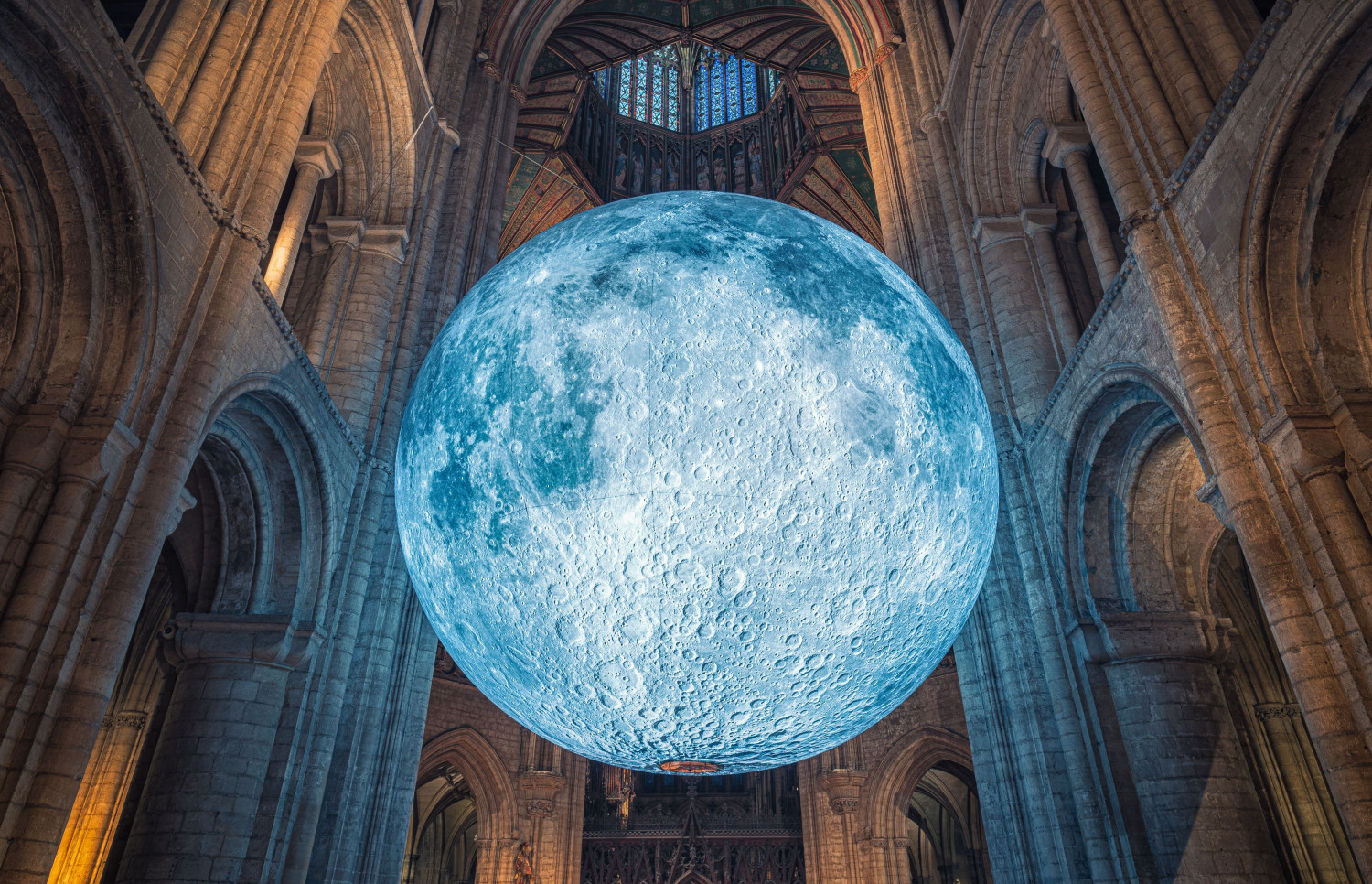 If you are friendly, love providing a warm welcome and are happy being on your feet for a few hours, you can join the team at Bristol Cathedral this August as it hosts the Museum of the Moon installation artwork.
The Museum of the Moon is a spectacular detailed model of the moon, seven metres across, which will be suspended in the crossing of the cathedral, and features detailed NASA imagery of the lunar surface.
Email volunteer@bristol-cathedral.co.uk for an application pack.
The installation is a fusion of lunar imagery, moonlight and surround sound composition created by BAFTA and Ivor Novello award-winning Bristol-based composer Dan Jones.
Over its lifetime, the Museum of the Moon is being presented in a number of ways both indoors and outdoors, altering the experience and interpretation of the artwork each time. As it travels from place to place, it gathers new musical compositions and an ongoing collection of personal responses, stories and mythologies, as well as highlighting the latest moon science.
Luke Jerram's multidisciplinary practice involves the creation of sculptures, installations and live art projects. Living in the UK but working internationally for 19 years, Jerram is known worldwide for his extraordinary large-scale art projects.