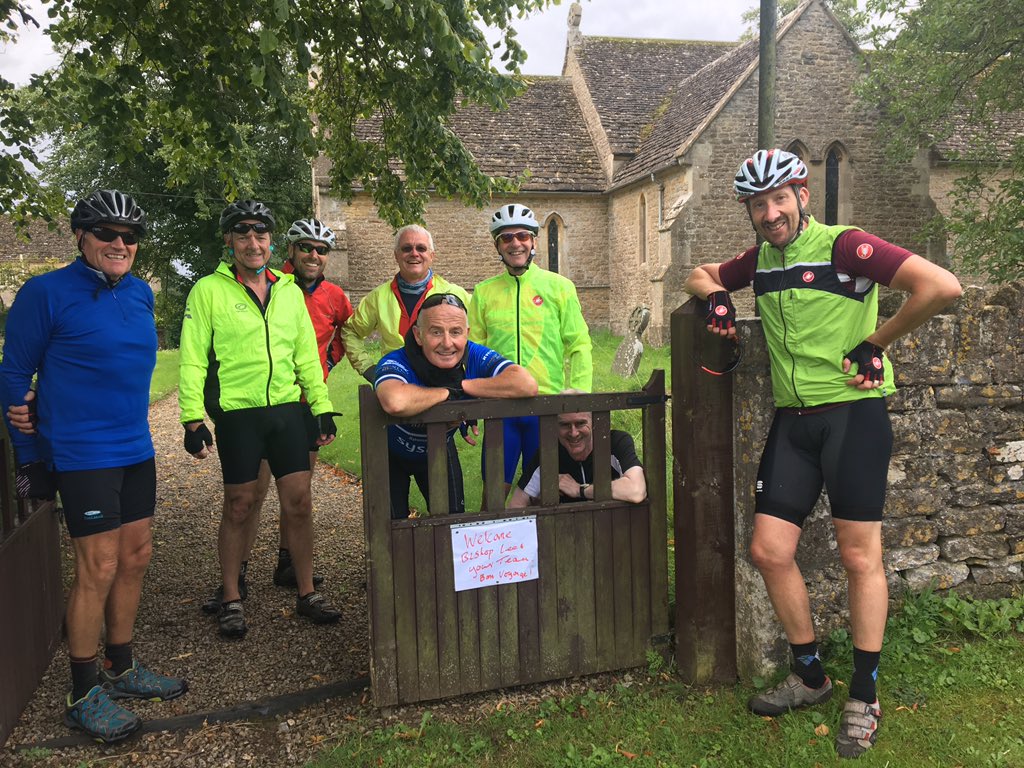 Bishop Lee and a group of cyclists from the Diocese of Bristol have raised more than 2,000 towards Hope Bristol 2018, a five-day mission coming to Bristol next April.
The team of bicycle riders took nine hours to tour around all 33 churches in the North Wilts Deanery last Friday - a total of 90 miles.
Money raised from the ride will go towards enabling the mission to take place and to support the social action projects that will be undertaken.
Chris Priddy, Head of Parish and External Relations at the Diocese, had come up with the idea of the sponsored cycle and was part of the six-strong team which travelled the route.
He said: "It was wonderful to get to see all these places of Christian community and worship. We were able to connect with members of these churches as we saw how they, in turn, we connecting to those in the villages and towns around them.
"I want to add my thanks to all the riders who took part and helped raise such a fantastic sum of money for Hope Bristol 2018."
There is still time to make a donation - head to the team's fundraising page to sponsor them. Find out more about Hope Bristol 2018 at https://hopebristol.wordpress.com/.
You can see pictures from the cycle on our Facebook page.
The cycling team:
Bishop Lee (Bishop of Swindon)
Chris Priddy (Head of Parish and External Relations)
Dan Jones (Youth and Children's Adviser)
Bruce Finnamore (Churchwarden: Tormarton with West Littleton)
Chris Dobson (Ecumenical and Global Partnerships Officer)
Peter Love (Draycot Benefice)
Martin Lowe (Ashton Keynes)
Nigel Watson (Ford, nr Chippenham)
Keith Pound (Draycot Benefice)