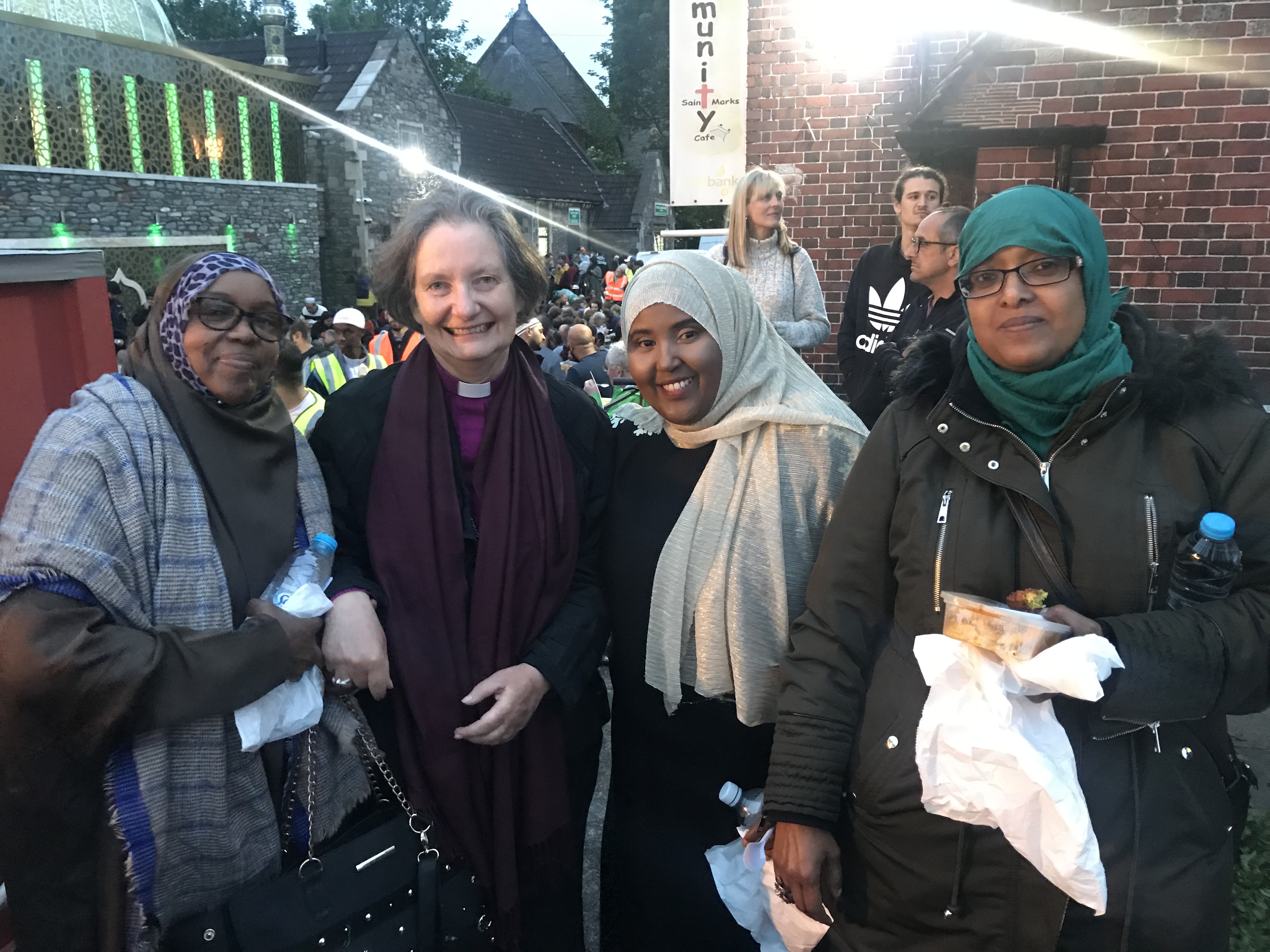 The Bishop of Bristol, Rt Revd Vivienne Faull, has spoken of her determination to see more done to bring communities together as she attended the grand Iftar meal held for the community in Easton, Bristol.
She told the crowd of 6,000 people, who had gathered for the event last night (30 May) that there was a need for events such as this to help create greater unity in society.
Bishop Viv joined leaders from faith groups and representatives from across the community, including Bristol mayor Marvin Rees, for the meal.
The Bristol event was started by councillors and businesses in response to the terror attacks in Manchester two years ago. The Iftar meal is the evening meal eaten by Muslim families as they end their daily Ramadan fast at sunset.
Bishop Viv said: This reminds me of my 12 years in Leicester, another wonderful multi-cultural city where the Grand Iftar tradition was just beginning.
Here I can see how well this community has pulled together. There is so much that might pull us apart and I, amongst the other faith communities, am determined that events like this will pull us together. We need that in this world.
Thank you so much for all those who have worked behind the scenes for many, many hours to enable us to break fast together. Thank you very much for the invitation and thank you, to all of you in this community, for welcoming me so warmly in my first months in Bristol.