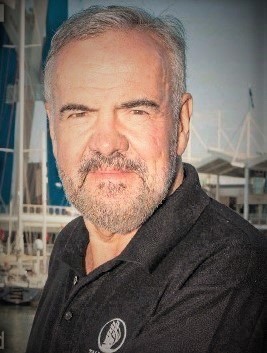 The Bishop of Bristol and the Chair of the Bristol Diocesan Board of Finance are delighted to announce the appointment of Richard Leaman as the new Diocesan Secretary and CEO.
Richard is an experienced charity CEO who was attracted to the post to fulfil his Christian vocation. He has previously led both the Guide Dogs for the Blind and most recently, the Tall Ships Youth Trust. Prior to this, he served in the Royal Navy rising to the rank of Rear Admiral. He has been Chair of the Royal Navy Officers' Charity, and a trustee of the National Council of Voluntary Organisations. Richard is a champion for diversity, equality and inclusion.
As a practicing Christian, Richard is an active member of his local parish church, St Margaret's Hinton Blewett, Somerset.
The Rt Revd Vivienne Faull, Bishop of Bristol said:
"I am delighted that Richard is joining the Diocese of Bristol bringing a wealth of experience and wisdom. As we work on plans for the coming year, Richard's strategic nous and Christian concern will be invaluable."
Richard will join the Diocese of Bristol on 1 November, getting to know the team and working on Transforming Church Together, the process to discern and develop the next vision and strategy for the Diocese.
This appointment follows a rigorous recruitment process that has taken place over the last few months and the recruitment team are grateful for all the candidates that applied and all those who participated in the selection process.