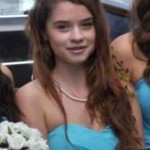 Statement from the Rt Revd Mike Hill, Bishop of Bristol, in response to the latest developments in the tragic Becky Watts investigation.
"I feel sure that people both of faith and of no faith will join with me in wishing to support the friends and family of Becky Watts in the light of the deeply shocking and unfolding news of her death. They have acted with dignity throughout this awful nightmare since the day Becky went missing.
"Together with many people, I struggle to understand why there are people who can do such things to a young girl. As the father of four daughters this crime has affected me deeply. Beckys family are much in my thoughts and prayers at what must be an unbearable time for them.
"I am minded to be grateful to Avon and Somerset Police Service for their investigation of these heinous acts and hope that the truth of what happened to Becky will lead to both convictions and justice.
"May she rest in peace."
+Mike
Bishop of Bristol