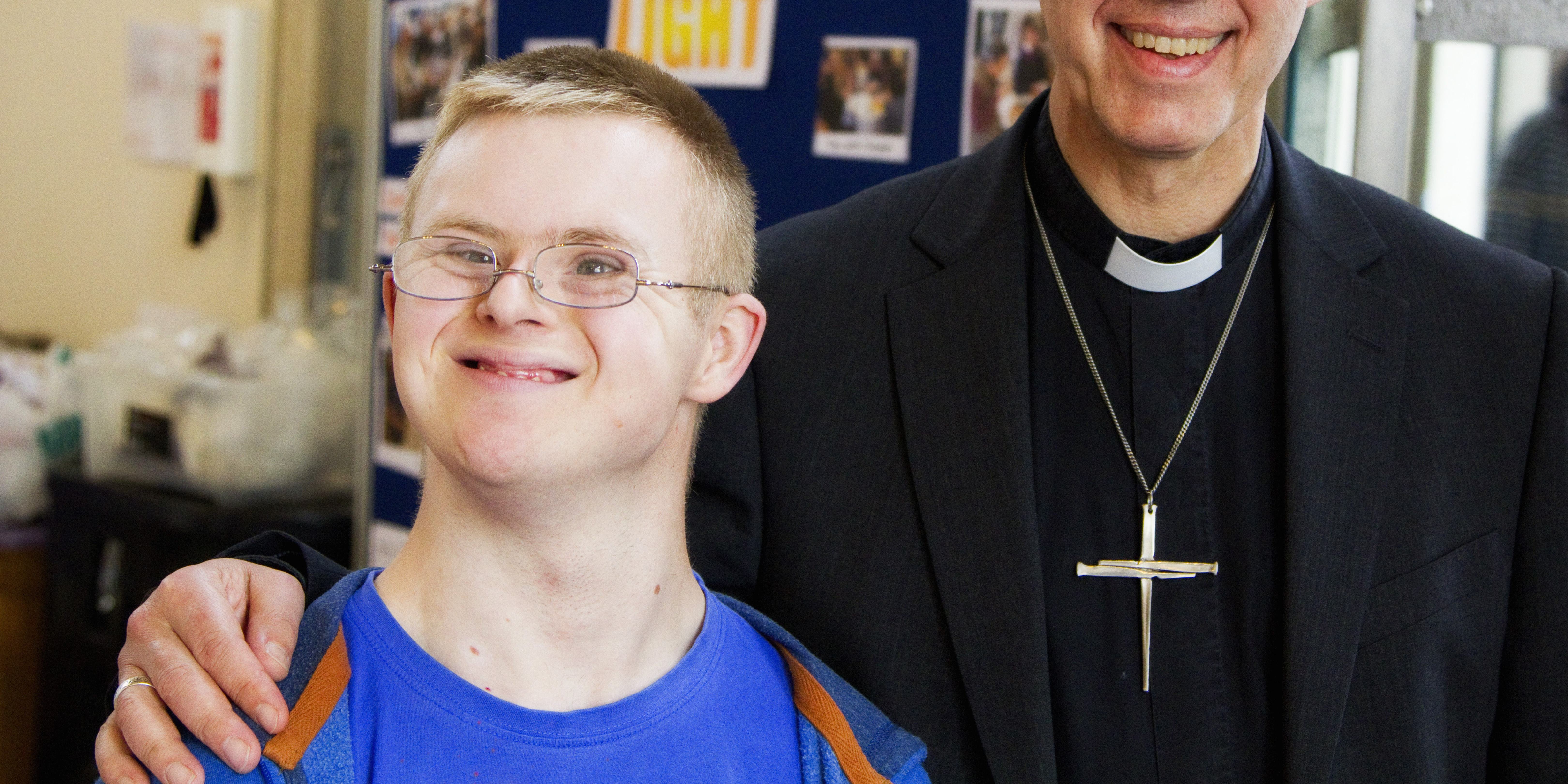 Three people have been confirmed at an accessible confirmation service at St Peter's Church, Chippenham.
Jonathan Keiller and Lorena OHalloran were both confirmed and baptised, and Richard Parker was confirmed, in the newly created service, which was led by the former Bishop of Crediton, the Rt Revd Bob Evens.
Both Jonathan and Lorena are members of Light, an ecumenical ministry group for people with learning difficulties, and also attend the Tom Metcalfe Day Centre which is held in St Peters. They both took part in an adapted Alpha course for people with learning difficulties, which was run last autumn at the church.
The accessible confirmation service was created using the new alternative baptism words and a re-written commission as well as changing the structure to make it more like a Light service.
I am excited and looking forward to being part of the church community.
Alice Kemp, Disability Adviser for the Diocese of Bristol, who helped create the service, said: "We chose these particular words as Jonathan is mostly non-verbal but will give his agreement with a thumbs up so this version allowed him to be able to respond without speaking. Jonathan also hates water so Bishop Bob baptised him with three thumb prints of water and later spoke about how our finger prints mark each of us out as unique and loved by God (something we had talked about in the Alpha course).
"Many people found the service deeply moving and spoke to me about how it made confirmation much more tangible. Jonathans mother, Elizabeth, said that he she couldnt remember Jonathan being so happy in a public place and so content to accept a new experience."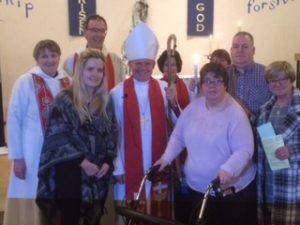 Lorena said: "I am looking forward to coming to Christ and to the Church. I am excited and looking forward to being part of the church community."
Jonathan's mother, Elizabeth, said: "In public, people see a quiet, shy young man, but those of us who know him better, know Jonathan for his sense of fun, contagious laugh and smile. He brightens up our lives. We can all learn a lot about what matters in life from him. He lives very much in the present and enjoys most things. He touches the hearts and lives of family, friends and those who have supported him in a variety of settings through-out his life. Many of them still keep in touch years later."
Richard said: "I am getting confirmed because I feel I am ready to do so and want to be part of God's team. I have enjoyed my preparation, learning stories that I can relate to my own life and making some friends on the way. The bible has taught me not to worry about what I haven't got, just what I have."