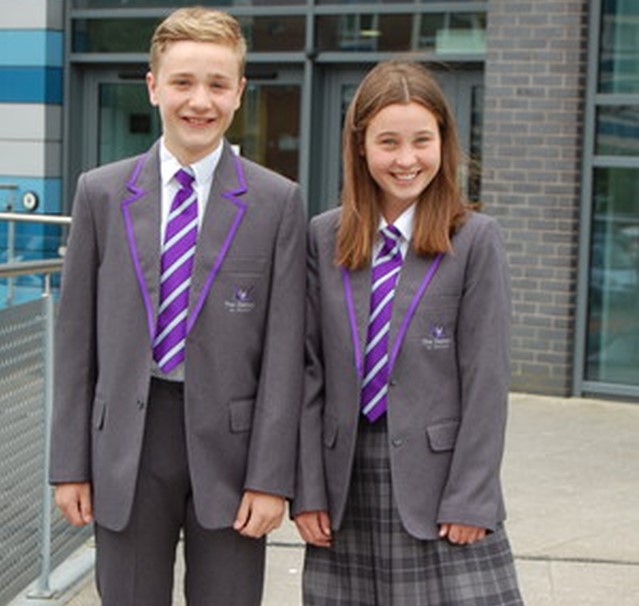 As a head teacher, you may expect any number of questions from parents when you launch a new school uniform but does it crinkle? is a rather unusual one! Yet at The Deanery CE Academy in Swindon its a fair question to ask, as the uniforms are partly made from recycled plastic bottles. 31 bottles go into the creation of each smart new jacket.
This is just one of the innovative environmental solutions being embraced by Swindons new secondary school, which opened its doors in September 2019. I had the pleasure of visiting The Deanery last weekend, and it doesnt seem like a school at all - the state-of-the-art facilities bring to mind an international conference centre, a modern theatre, or a company HQ. And as well as looking impressive, caring for the environment is at the heart of the academys values. It is powered by 100% renewable energy, with solar panels spread across its vast roofs, its furniture supplier was chosen for its ecological credentials and responsible waste management, and within the first month the school community had elected a team of eco-monitors to continue to improve The Deanerys care for our shared earth.
Jeremy Piper, Head of the Diocese of Bristol Academies Trust, applauds the school for its eco stance, saying Its wonderful to see that care for God's creation is so central to the life of The Deanery CE Academy, as it is absolutely key to our Christian faith.
Linda Culling, Headteacher of The Deanery, adds I am proud that our school community prioritises environmental concerns, and this is an issue that a lot of our pupils are really passionate about.
Its so heartening to hear how the staff and pupils of The Deanery are putting their faith into action as they take practical steps to care for our environment. How can we help inspire all our schools to do the same?
If you have a story to share about creation care, please email Diocesan Environmental Adviser, Clare Fussell: clare.fussell@bristoldiocese.org